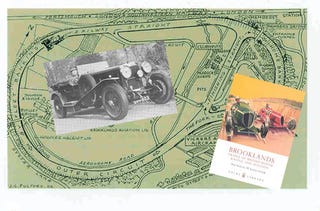 Pete Vack of Veloce Today wrote this compelling summary of one of the coolest books written about Alfa Romeos. We love Alfas, so we couldn't resist. Hell, even if you don't love Alfas, you should probably buy it. —Ed.
In the beginning, when Peter Hull was only four years old, it is said that his father took him and his older brother Douglas to Brooklands. That's a fairly young beginning, four years old, and the following recollections as published in Alfa Romeo: A History may in fact have been those of his older brother:
An enthusiast who paid his first visit to Brooklands during a practice run at this time [1925] has vivid memories of emerging from the tunnel under the track…and having the thrill of seeing a racing car in action on the banking above his head. It happened to be the red Alfa Romeo [22/90 RLSS] and the sight and sound of this car rushing round the great expanse of white concrete, its driver and mechanic wearing goggles and reversed cloth caps, created a lasting impression.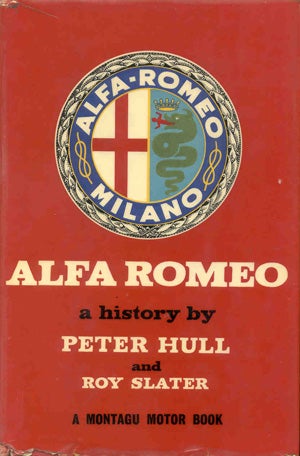 Roy Slater, who provided the technical information in the book (from here forth "H/S") was if anything even more smitten with the marque. He was an insurance underwriter who moved to Milan, establishing a friendship with Luigi Fusi which would result in the 1968 book 6C 1750 Alfa Romeo, the ultimate word on that model and today commanding prices of up to $250.
Count Johnny Lurani, here in his 6C1500, wrote the preface for H/S, and would later be a good neighbor to Roy Slater.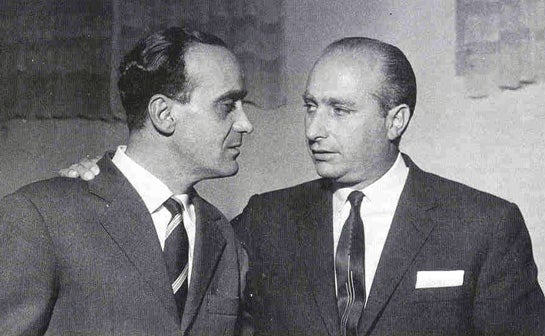 A nice shot of Alfa hero Consalvo Sanesi, left, with Fangio in 1951. While photos in H/S are good, don't buy it for the photography. (Sanesi! Fangio! Together! Ha! Best picture ever. —Ed.)
There are literally dozens of excellent Alfa books (we list 38 in a 2004 article on Alfa books) that might outdo H/S, beginning with of course Fusi's bible, Simon Moore's 8C works, and down from there. However, most books after H/S focused on a particular model or range of Alfas; a few, "Alfissimo" among the better, tried to tell the whole story but none matched what had gone before. In fact, there are only those books written after of H/S, as it was the first. (Keith Ayling's Alfa Guide was also published in 1964 but there is no comparison).
Not only was it the first, but look at it: Where else can you find out how to read the oil level on an RLSS, read exactly how Ascari Sr. died, learn to overhaul Alfa 1750 GS superchargers, get excellent and thorough technical descriptions of each basic Alfa model from 1910, go back in medieval history to find the meaning of the cross and serpent, see production tables, and track significant Merosi and Jano cars by serial number, all in one book? "All this may sound a bit overwhelming, and it might well be to any but devotees of the marque, particularly those who seek total immersion.", wrote Road & Track in a 1964 review. Total immersion however is indeed what we seek, even to the point of boredom with rather monotonous race reports, a problem Hull faced up to in the very first edition, written with his usual and piquant sense of humor.
Fortunately, the authors alternated the chapters of boring victories and race reports with model descriptions. "Grand Prix Champions" is followed by vintage push rod cars, vintage grand prix cars, and back to racing again with sports-car supremacy, etc. And to keep the reader on the cam, Hull tossed in little gems: "Take care when feeling for T.D.C. with the little finger through the plug hole. Feel pretty helpless with 30 cwt of Alfa hanging on to the end with no means of getting it off…"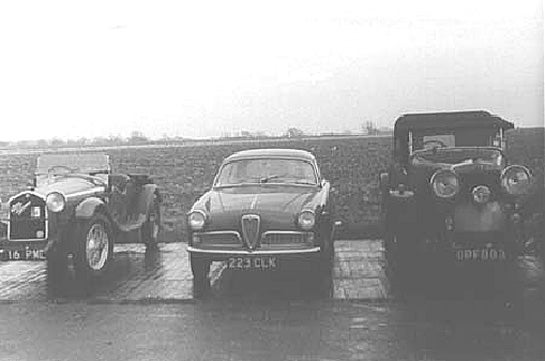 Pilkington's Jano-era 1750, left; Slater's Satta Giulia Sprint; and Hull's Merosi RLSS, around 1964. Courtesy of Richard Pilkington.
Slater was more single-minded. Both he and Hull were active members and officers of the Vintage Sports Car Club, and when Slater left for Italy, his entire Alfa Romeo archive was given to the Club. Slater probably didn't need it, as he bought land on Count Johnny Lurani's estate and built a new house with a large garage underneath for his 1750 Zagato, his wife Edna's 1500, and the Giulia Sprint. Well known for his great hospitality, he continued his research on Alfas with the factory now close at hand.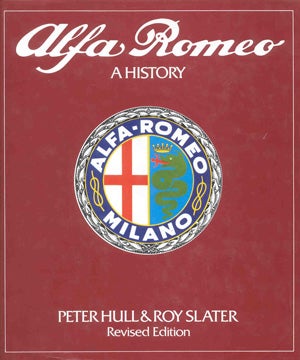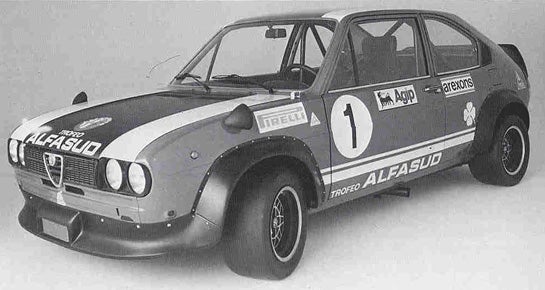 One of the last illustrations from the H/S third edition. Witty to the last, and disliking ads, Hull noted that the comparative modesty in the number of advertisements on this example seems to indicate that there may be a few more advertisements spaces still to let.

Of the three versions, the third is by far the best, with more photographs and information on the newer cars. At the current time, we see none for sale on the net, but a first edition can be had at Tom Warth for $40. Both authors have both passed on, but the books they left behind are a significant legacy.


Pete Vack is the editor of Veloce Today, a high quality online periodical catering to Italian and French automobile enthusiasts.