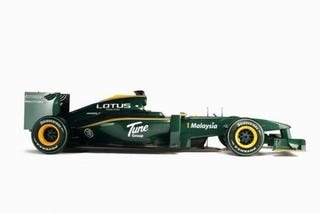 With the paintjob of its glory days in the '60s, a team with the name Lotus is back in Formula One.
They have little to do with Colin Chapman's mad visionaries who ruled Formula One in the '60s and the '70s—at least on the days when the Loti delayed disintegration until after the checkered flag fell.
The modern Lotus is more of a branding exercise carried out by Malaysian businessman Tony Fernandes with a nod by the Chapman family and financial backing by Proton, the similarly Malaysian company which owns the other Lotus, maker of sports cars we love.