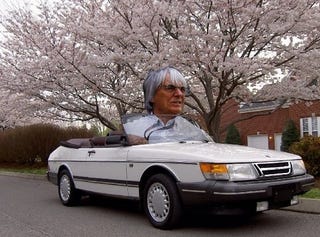 Formula One's overlord has teamed up with a Luxembourg private investment company to submit a bid to GM to buy Saab. But does the General think the bid's credible?
Ecclestone's financial partner in the bid, Genii Capital, is the same company which has assumed a majority stake in Renault's Formula One team last fall.
"It's a good brand that has probably been neglected by the current owners. We don't own it yet, so let's see what happens," Ecclestone told the Bloomberg news agency after the bid was confirmed.
Parallel with Ecclestone's effort is a new bid by Spyker, the Dutch supercar shop, whose former bid to buy the company was unsuccessful.