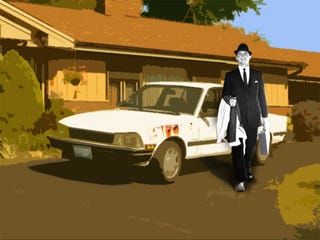 Like you, we spend lots of time wondering how much dependable rolling quirk we can buy for a buck. As it turns out, the answer is "not much." Here are ten killer deals on practical, four-wheeled odd.
Our criteria for building this list were fairly simple: In order to make the cut, a car had to be relatively sensible, inexpensive, and easy to find anywhere in the country. It also had to be enjoyable to drive every day, have a solid parts supply, and be just a little bit...odd.
You know, odd in that Jalopnik way. The cars here may not be that special to most, but to put it bluntly, they're better — or maybe just weirder — than a used Camry. Rejected? Often. Forgotten? Never.