You've gasped at our galleries of automotive FAIL and cringed at You're Doing it Wrong. Now get ready to bawl like a baby over There I Fixed It — a salute to impromptu solutions to everyday automotive problems.
It's the Carpocalypse and not everyone can afford pricey repairs or expensive used parts. This is where the ingenuity of man and the accessibility of dollar store duct tape comes in handy. We've selected our favorite auto-related "flxed its" and shared them here with you. Hit "next" to see how the world is fixing it.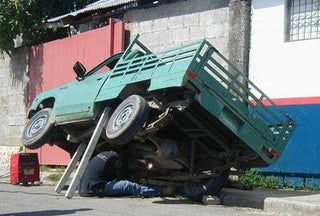 S
Yeah, because Harbor Freight jack stands are sooo expensive.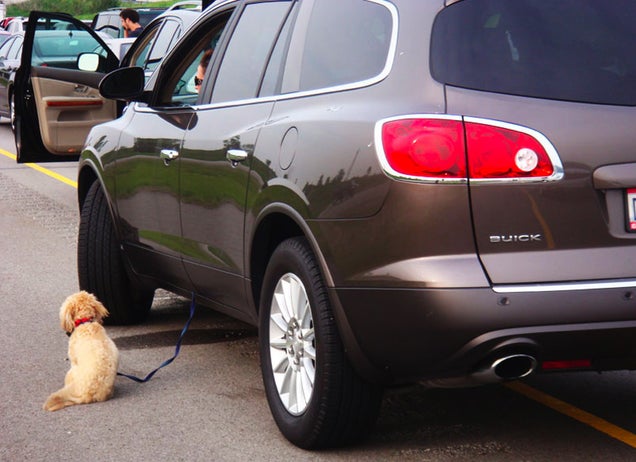 S
This may seem inhumane, but this dog can now jog 60 MPH.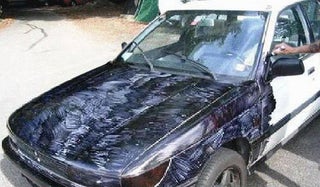 S
If only you'd have just done the hood, then you could have gone drifting.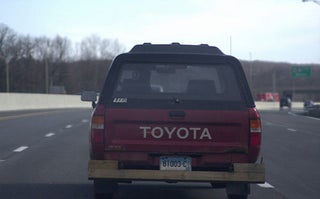 S
Oh no, your truck now has termites.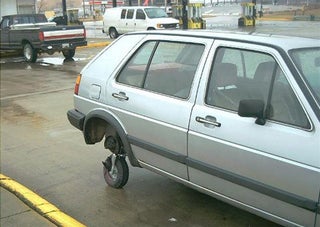 S
We never get tired of this picture.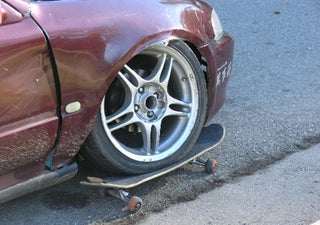 S
Years of playing Tony Hawk has ruined this kid's judgment.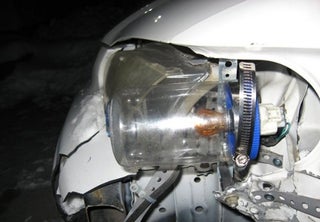 S
The world's most literal mechanic says: "We'll have this fixed in a Jiffy"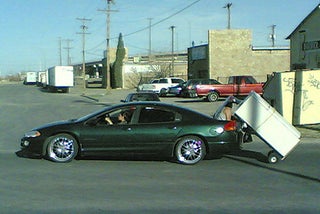 S
Free next day delivery was too much for these people.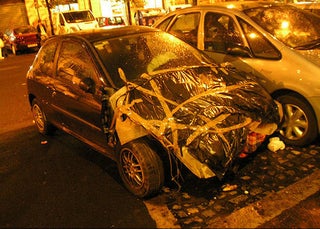 S
"Hey, why are you calling my car a piece of trash?"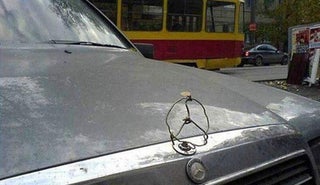 S
If it ain't broke don't fix it. Actually, never fix it like this.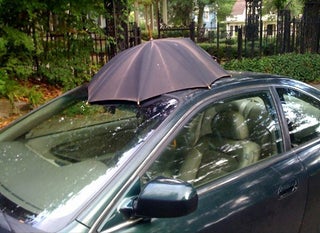 S
Lotus drivers have the same problem.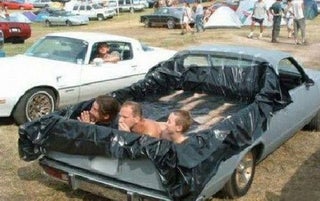 S
Surprisingly, these are the most homophobic people ever.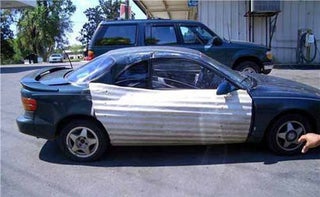 S
Aluminum siding is almost never worth it.
And if you like these you can follow our other features dedicated to the human spirit gone awry: