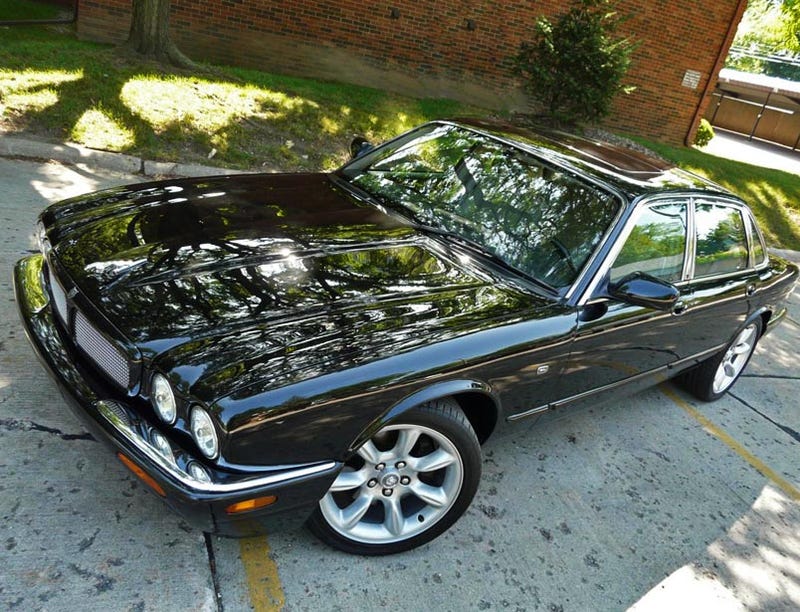 Once, my Grandfather let me drive his 70's-era Jaguar XJ6; the windows were gun-slits, the throttle was stiff and the steering heavy, but it was every bit a Jag. Like this one. It's my newly-purchased 1999 Jaguar XJR.

Want and need are powerful motivators when it comes to buying cars. Need is practical, frugal, calculating and logical. It's what makes people buy cars like the Toyota Camry and Chevy Malibu. It's why comparison charts and crash test ratings and Consumer Reports exists. When people need something, they want it to be the best possible choice for them. Want on the other hand is Need's dumb but passionate brother.

Want makes you read the latest automotive buff book cover-to-cover when you're not even old enough to drive. It makes you go to car shows and take pictures in parking lots and endlessly lust over dream machines in the classifieds. It makes you comment for hours on forums and here. It makes you rationalize the irrational. When the 2010 Jaguar XJ debuted, it reminded me of my powerful want. Want finally overcame Need for me, and I bought my dream machine, a 1999 Jaguar XJR. Black. Oatmeal interior. Asteroid wheels.