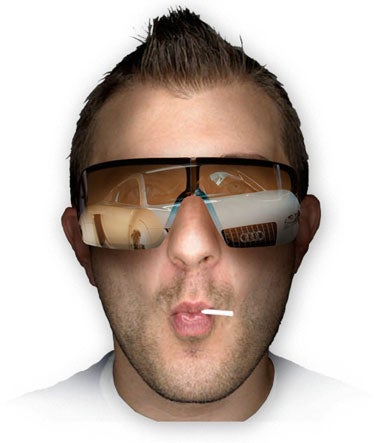 Jalopnik's comments have long stood out amid the illiterate abuse and empty-headed faux-wit of the internet automotiverse. We're going to make sure it stays that way — by putting you in charge. Also, the ability to edit comments. Seriously.
It's been a source of pride for all of us here at Jalopnik that we're known as the place for smart, witty and even thought-provoking car culture-obsessed content. For a long time our comments were of the same caliber. Lately, however, thanks to a 93% growth in readership over the past year, things have gotten a tad juvenile in the comments. Not all of them, but it's clear that, for many, the comments have become less about adding to the story than about the off-topic, the trolling and the inane chattering. Consequently we've found here's two different types of commenters — the type that want to add relevant content to the stories and the kind looking for a social atmosphere to talk to friends, talk about life and in general, just talk. Unfortunately, the second kind is beginning to out-pace the first. No longer. We're aiming to make both easier with our new commenting system. Let's call it Jalopnik Commenting 2.0.
We're going to introduce another level — the power commenter — to the hierarchy. We used to refer to our comment environment as a club — with a velvet rope to keep the riff-raff out on the street. Well, now the club is too busy. Now we need a the equivalent of a VIP room. We'll populate the VIP room by giving special privileges to star commenters. They'll get prominence and space — as will their guests. And — we hope — it will be this salon that sets the tone of discussion.
This doesn't mean you non-starred commenters won't have their place — you will — it's just that place will be where all off-topic comments should be — off the story page. In fact, although we'll have more on it shortly, everyone will get a set of new privileges — like the ability to edit your comments for a short period of time after you've written it as well as the ability to auto-insert images and youtube videos. Yes friends, it's morning in Jalopnik America. Embrace the change.
We've even brought in long-time commenter advocate and Se7en stud Al Navarro to help explain some of the details — as an example of what we mean by "good commenters" who deserve a star and what power those starred commenters will have. Yes, that's correct, the stars are changing roles. Now they'll signify power commenters — so if you want one too, you'll have to up your commenting game. Without further ado, here's Al: