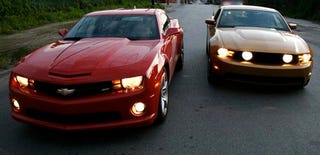 As the Muscle Car Wars continue, GM's struggling to meet demand for the new Chevy Camaro, with some buyers paying heavy premiums on sticker prices. Now GM even thinks it may catch Ford's new 2010 Mustang in monthly sales.
According to the General, the new Camaro is creating enough buzz to play a key role in GM's turnaround. It's obviously drawing showroom traffic with the new Transformers movie — no matter how awful it was. But GM thinks it's so hot it may even catch the Ford Mustang in monthly sales when it has enough available — no small feat given the 'stang sells with a drop-top model alongside the coupe and the Camaro's only got the coupe (not to mention there's not even a t-top version!).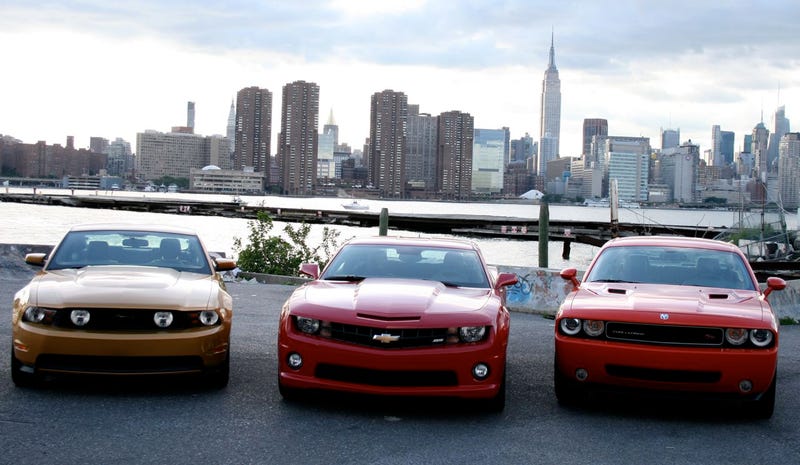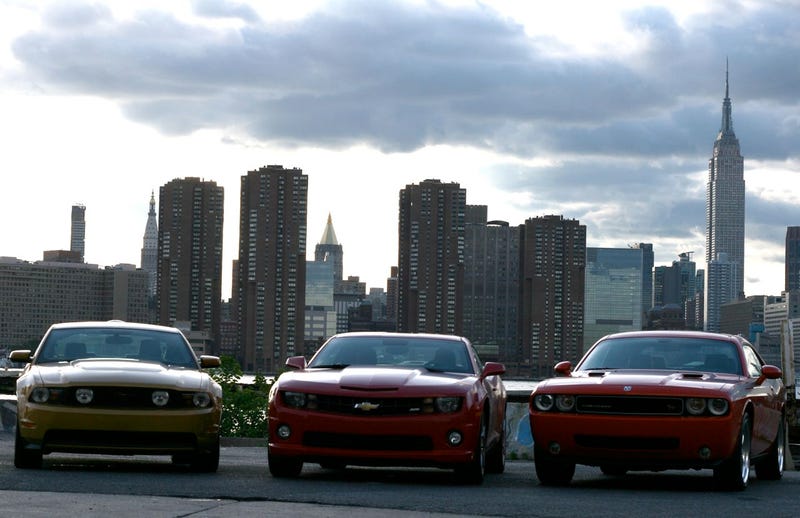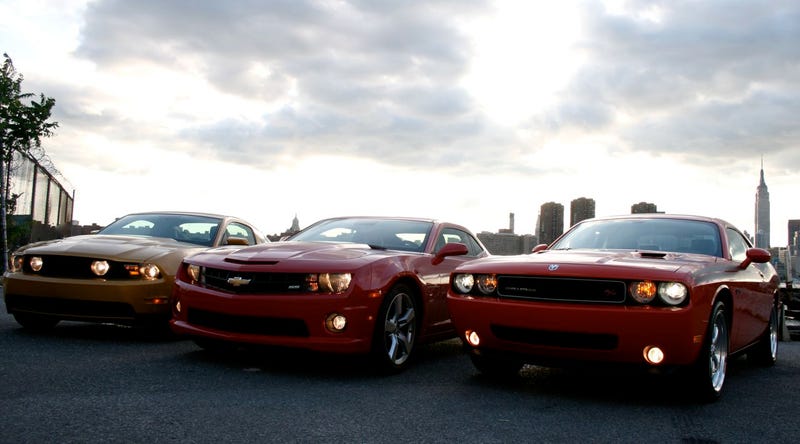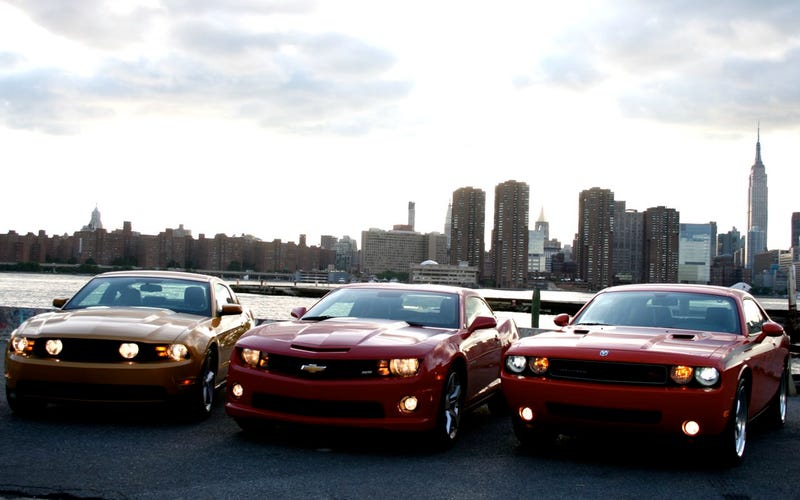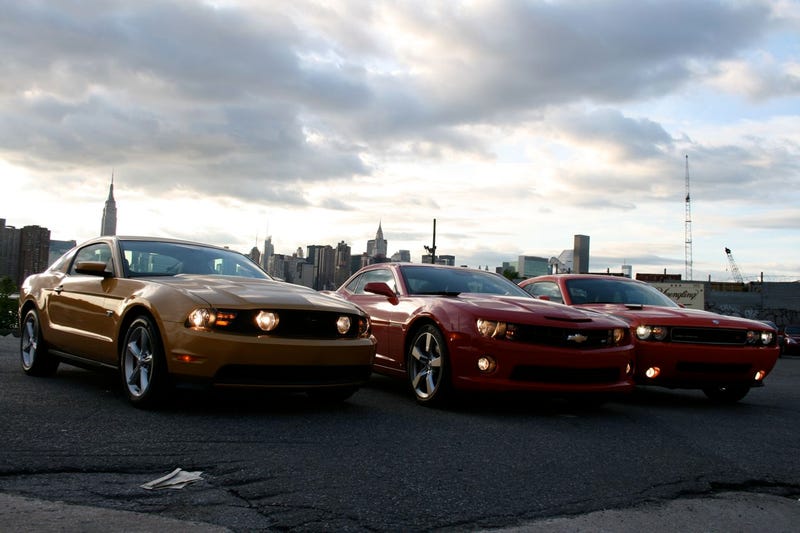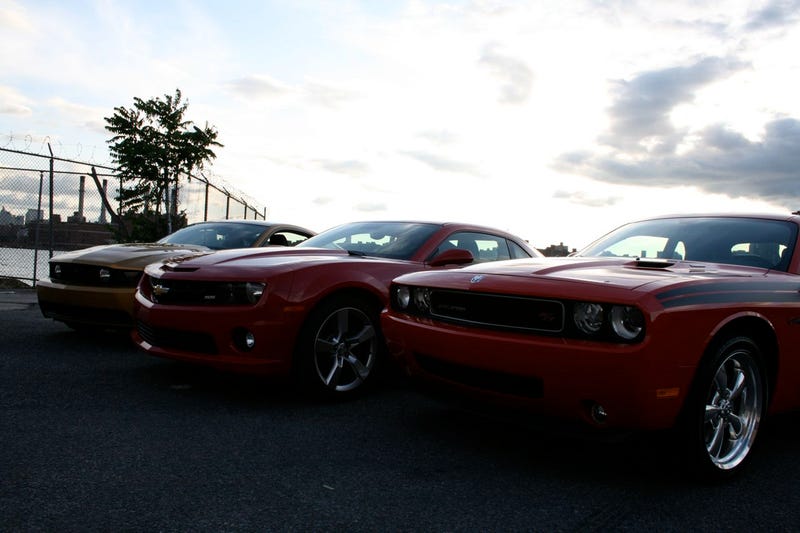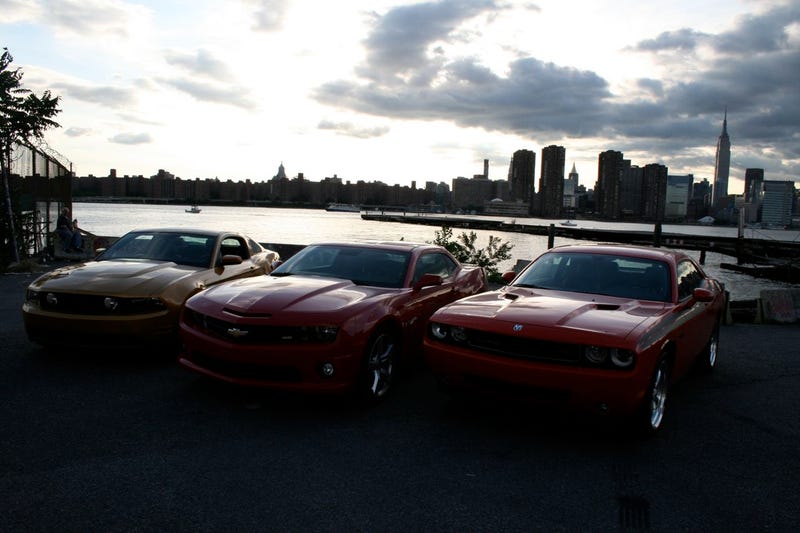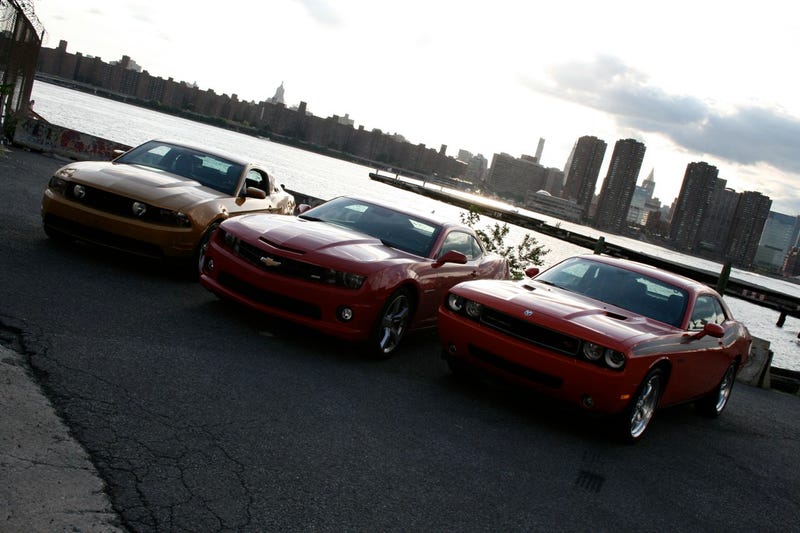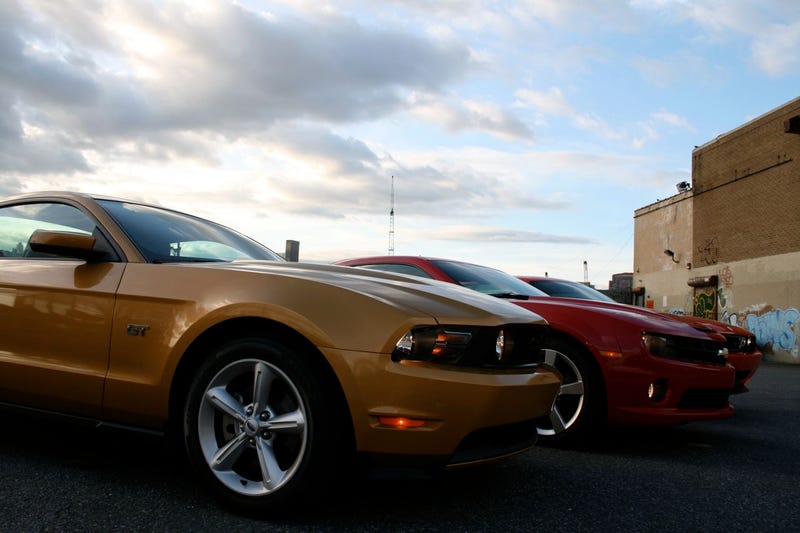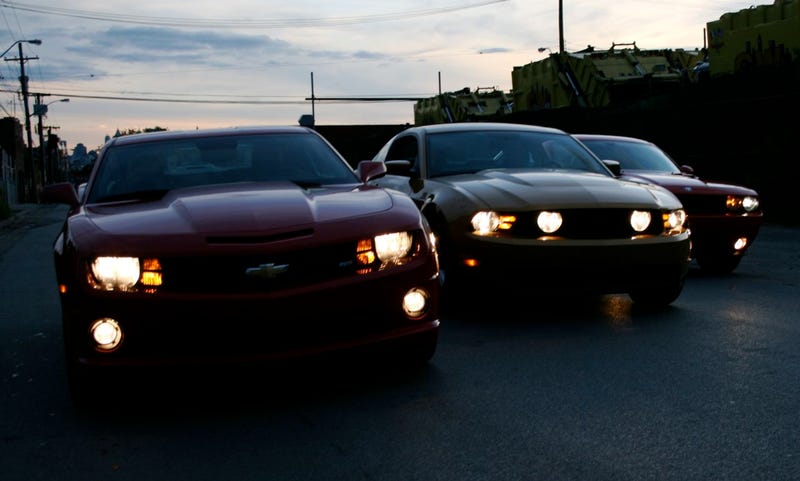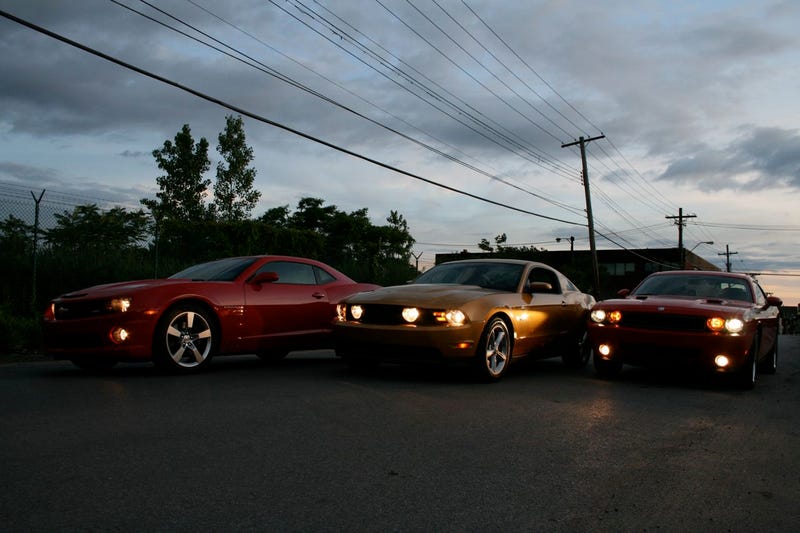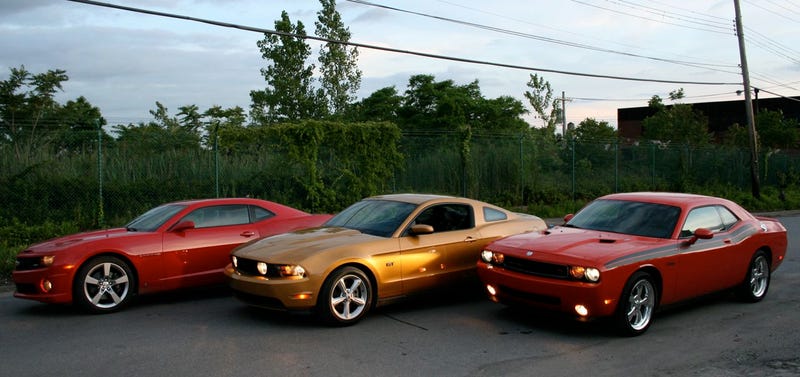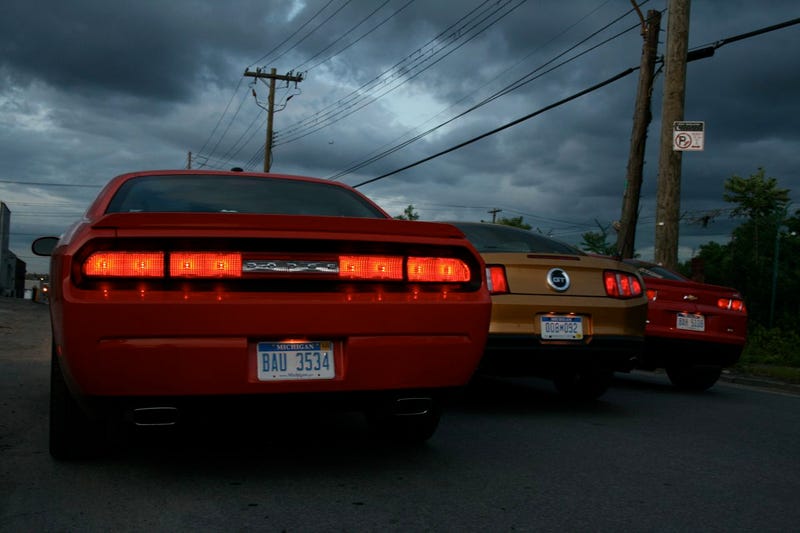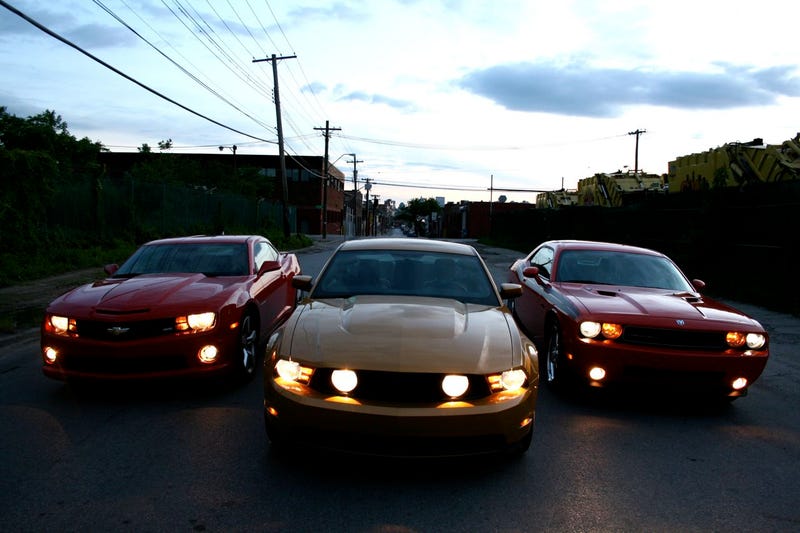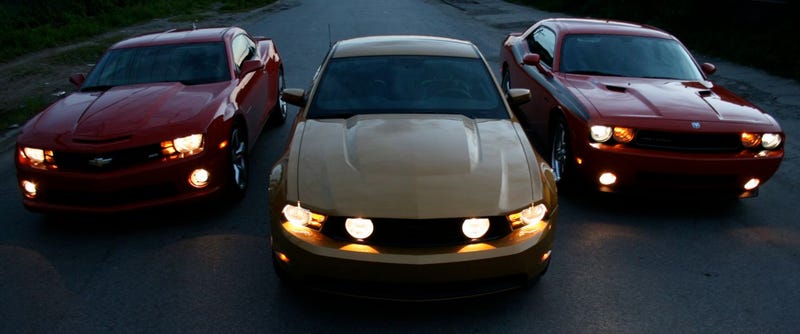 GM sold 5,463 Camaros in May, the first month of the sporty car's revival, compared with 8,812 Mustangs sold by Ford. GM spokesman Terry Rhadigan says Camaro will be "right with Mustang on sales" by the end of June. Of course there's a lot of pent-up demand for the Camaro, so the question will be — even if Chevy does come out on top in the month of June, will that translate into long-term sales? If the Dodge Challenger and its steady burn of sales are any indication — Chrysler's sold 2,695 of the Dodge Challenger last month, and
approximately 2,000 - 3,000 per month for the past 11 months
— it may have at least some lasting volume.
We'll have to see who comes out on top in the long-run, but at the very least, pent-up demand will likely give the Mustang a run for the money this month and maybe the 'maro will even pick up the win. We'll have to wait until Thursday to find out. [via
USA Today
,
ChallengerBlog
, GM]