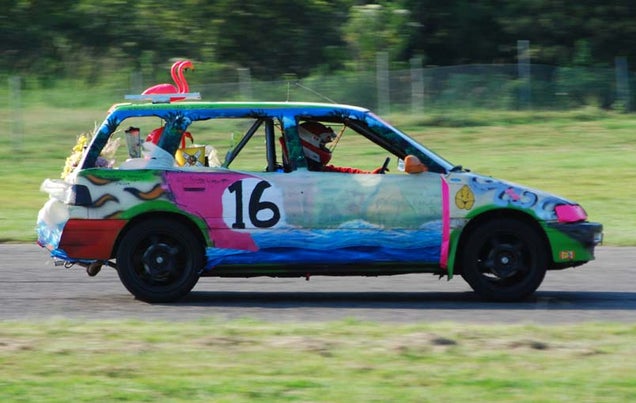 S
The first day of racing is done, and the mechanical carnage has been horrific; LeMons Perpetrator Nick Pon was heard to utter "Dang, looks like a Taurus grenade done went off in the SHO pits!
That's right, it appears that the three SHOs that started the race have become one running SHO and a pair of parts cars, and they've got plenty of wrenchin' company in the pits. Yet some of the cars are holding together, and we saw an ever-shifting cast of top contenders today. When the first session ended at 6:30, the Dirty Some Beaches Honda Civic station wagon was on top. How? Well, any Civic that can keep its head gasket intact will get around the track pretty well, and the Dirty Some Beaches drivers know how to avoid the black flags; we have yet to see them in the Penalty Box. Adding drama to the standings, the #4 car (a Miata run by the same Texans who have been the People's Curse victims in both Houston races so far) started out with a 25-lap penalty and has managed to claw its way out of that hole, now closing to within just two laps of the leader. And what's the deal with that Grand Prix in the top ten? There's no telling how this will all shake out, but it should be 90 degrees and swampy in Belle Rose tomorrow, which means more thrown rods, more fried brakes, and more overall hoonage.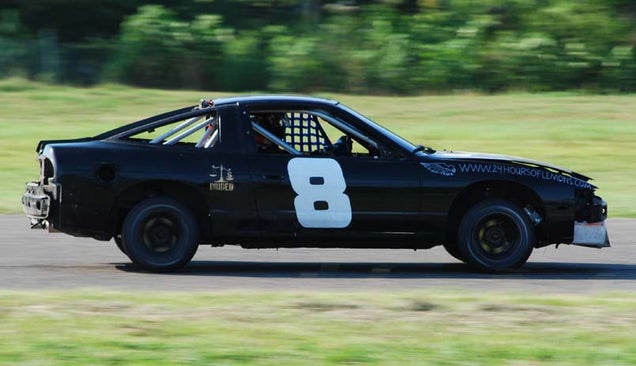 S
#2: www.teamsracing.com, Nissan 240SX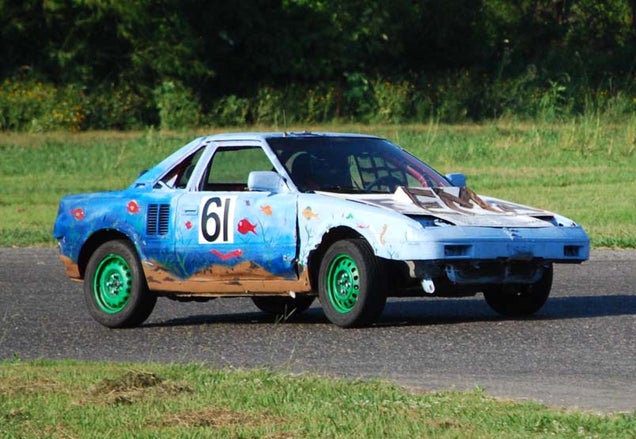 S
#3: FEMA, Toyota MR2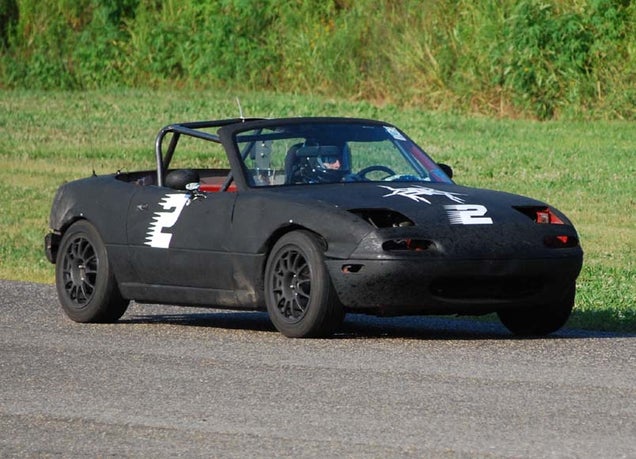 S
#4: Black Widow, Mazda Miata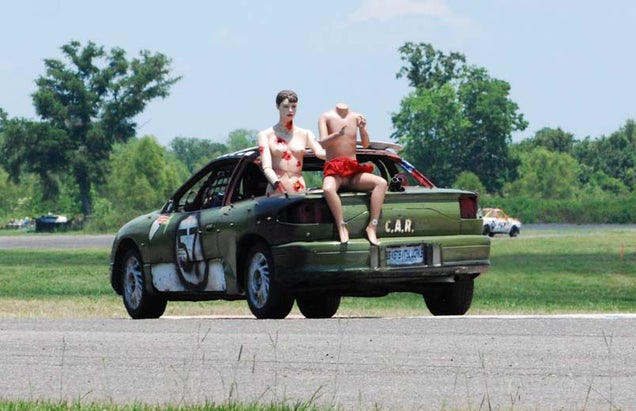 S
#5: Cali Cajuns, Saturn SL2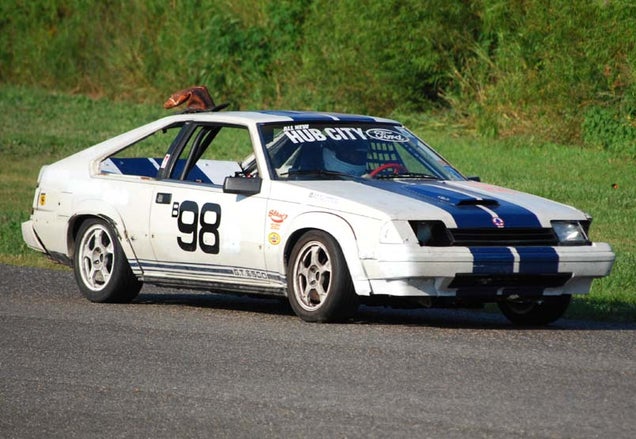 S
#6: GT$500 Racing, Toyota Celica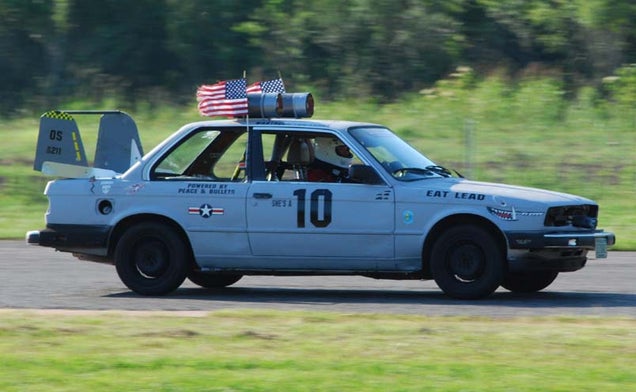 S
#7: Warthog Racing, BMW 325e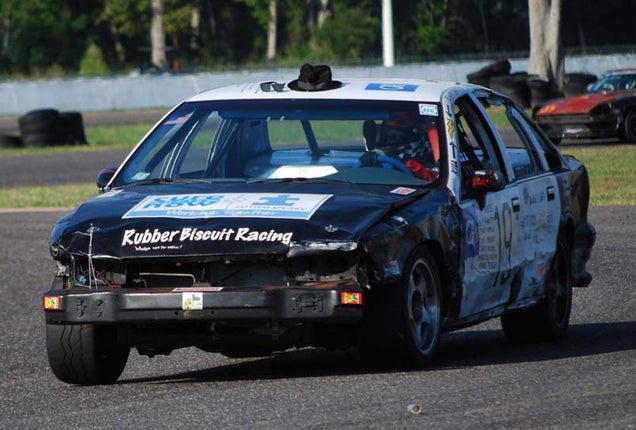 S
#8: Rubber Biscuit Racing, Chevrolet Caprice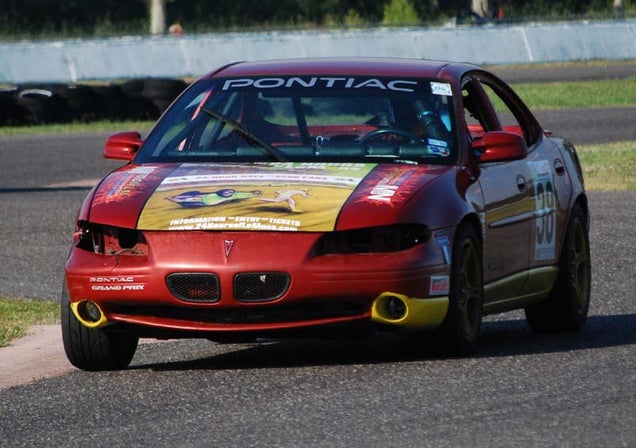 S
#9: Lemons Of Club GP, Pontiac Grand Prix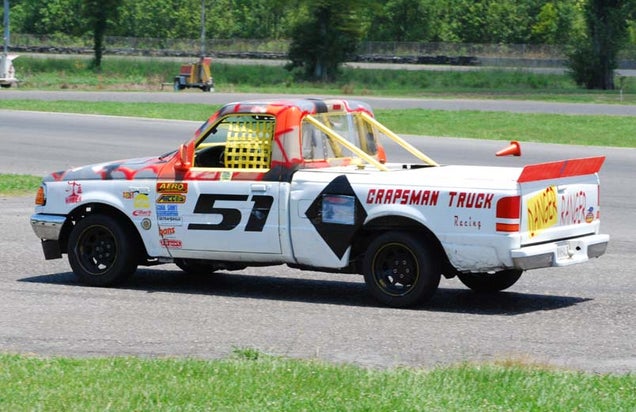 S
#10: Danger Ranger, Ford Ranger
When you're done seeing how these fine machines
blow up on
get around a road course, check out
LeMons Supreme Court Justice Lieberman's coverage of LeMons-versus-BABE Rally drag racin'.