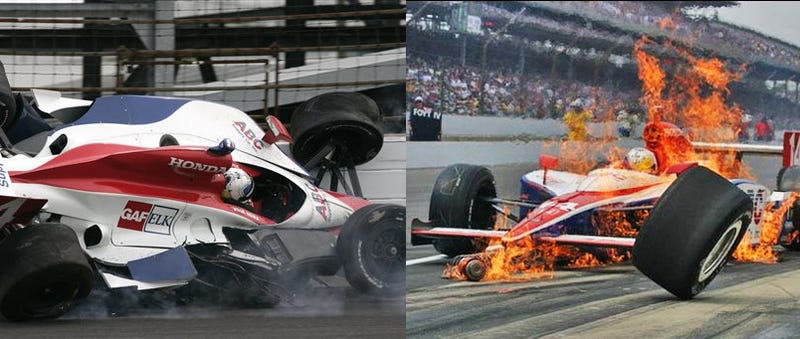 Vitor Meira had a pretty rough Indianapolis 500. His car went up in a fireball, and he returned on the lead lap only to get involved in the days most spectacular crash. Roll the videos!
Vitor Plays With Fire
Vitor Meira and Raphael Matos Get Friendly
He might not have taken home the Borg Warner trophy this year, but we feel he should be recognized for outstanding accomplishments in being a badass. Not too many drivers would have returned to the field after being on fire, and then to be involved in one of the most unique accidents we've ever seen only adds to the mystique.
Photo Credit: AP Photo/Bill Friel, Indy500.com