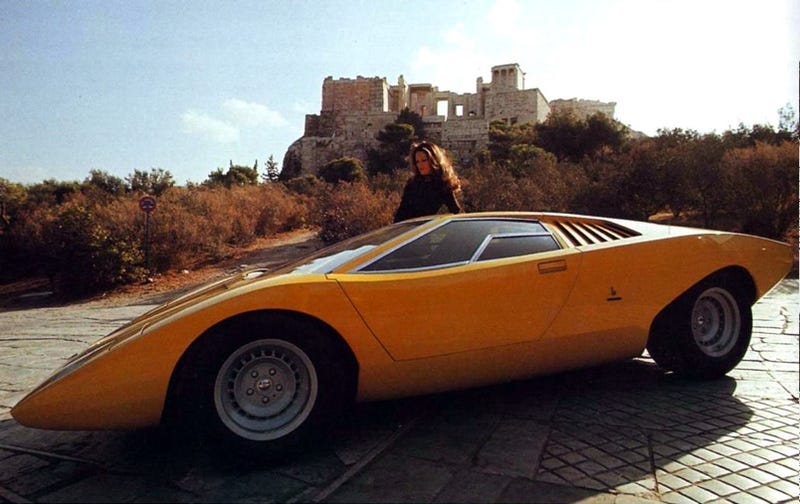 When Jason Castriota left Pininfarina for Bertone, it was like switching to Coke after a lifetime of Pepsi. Let's examine a design element he's started using that's alien to Pininfarina but essential to Bertone.
For someone untrained in the language of vehicular design, it's not easy to describe what makes a car particularly Pininfarina or Bertone—but suffice to say that once you've seen examples of both, you will be able to tell them apart at the blink of an eye. An easy metaphor would make Pininfarina the designer of jet planes with Bertone in the business of sci-fi spaceships.
Think Bertone and you think Marcello Gandini, the man whose forehead the Lamborghini Miura sprang from like Pallas at the incredible age of 27. Gandini joined Bertone in 1965 and—following the Miura and the wonderful Espada—he went on to design cars which crave, simply crave ion drives and proton cannons, first amongst them the Lamborghini Countach.
The news last fall that Pininfarina's Jason Castriota was to leave his employer of many years to follow in Gandini's footsteps at Stile Bertone was quite a shocker. Pininfarinas and Bertones just don't mix. Add to this that the cars Castriota had worked on at Pininfarina—the Maseratis Birdcage 75th and GranTurismo, the Ferraris 599 GTB and P4/5—are very Pininfarina, their aggression expressed not by sharp angles but flowing lines that hit you like an aikido throw.