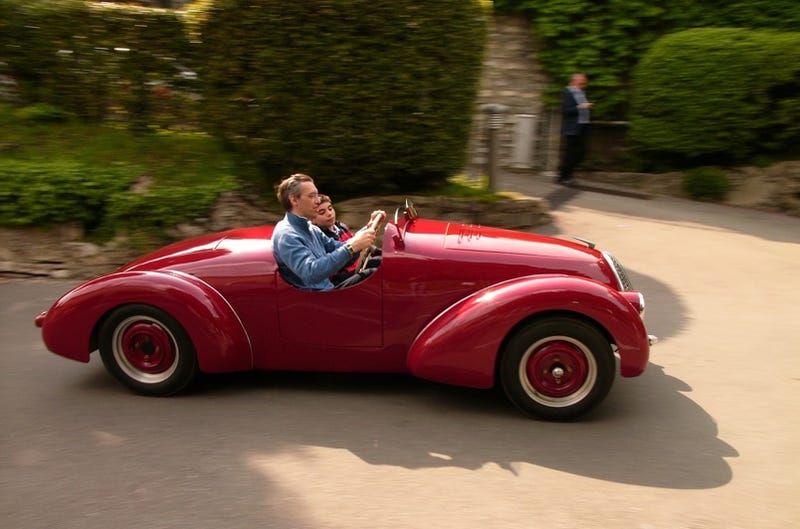 Old guys in polo shirts nurturing vintage Ferraris? Industry people showing off concepts which will never get built? What's the point? Not much: but it's a great way to spend a weekend in Italy.
Eight hundred miles in the dark, four hundred milligrams of caffeine consumed from cans and ceramic cups and there it is: Lake Como. The road approaches from the top of the steep hills which flank its five cubic miles of frigid slate-gray water. We descend toward the city of Como then on to Cernobbio, home of the Villa d'Este, a magnificent lakeside hotel built half a millennium ago and for a day every late April, home to a handful of the world's most beautiful cars ever built.
I can feel the small white rocks through the thin Kevlar soles of my sneakers. If you focus your eyes to ground level, a honeycomb pattern emerges, cast by the grille of a red coupé. On this very spot two years ago stood another red coupé, designed by the same man, who is now showing me secret archways of aerodynamics. The car is, of course, Jason Castriota's Stile Bertone Mantide and this is the Concorso d'Eleganza, a show to fry every brain even vaguely interested in cars.