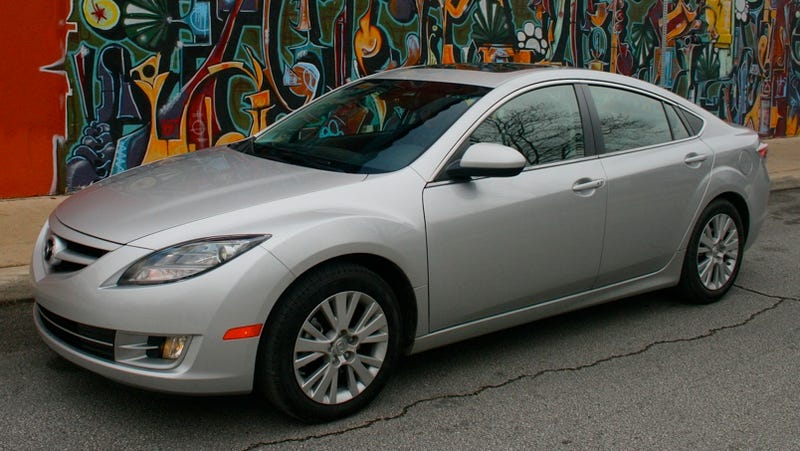 The 2009 Mazda6 is supposed to be the driver's car in the mid-size sedan segment. Considering it competes with the Camry, that's not exactly a challenge. Still, can it get us hot and bothered?
Hotness is relative; there's actual hot, as in Megan Fox or John Hamm, and office hot, as in someone hot compared to people you work with. Is the 2009 Mazda6 hot... or just office hot?
Since most of us don't work in the same office, I'm going to lean on the cast of NBC's The Office, which is notable for employing actors almost as unattractive as the rest of us. The 2009 Mazda6 is Pam, a.k.a. Jenna Fischer, who is smokin' hot for a receptionist from Scranton, PA but nothing special compared to the cast of most NBC programs (ahem, Chuck). In the same way, this new Mazda is fun for what it is, but that's still a FWD mid-size sedan.