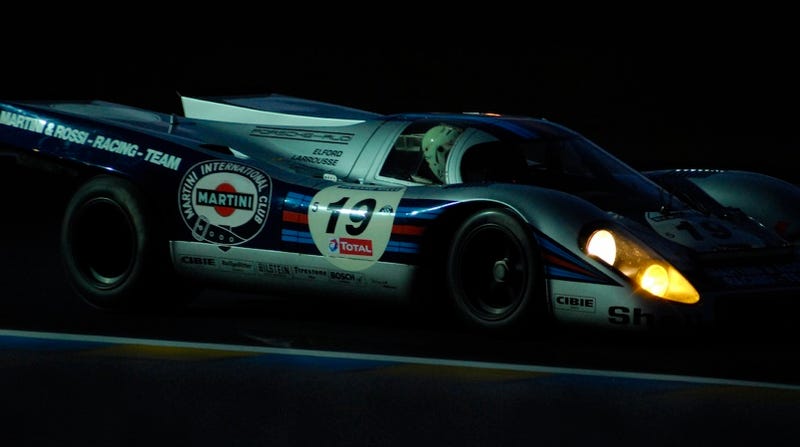 The biggest, baddest, meanest Porsche ever made turns 40 today. Happy birthday, Porsche 917.
Wiggle your big toe. Wiggle it with enough determination and your feet, clad in racing boots, will pop into place. All snug? All buckled up? Palms not too sweaty on the balsa wood shifter knob? Good. Your toes will now serve as figureheads on a great German ship of aluminum and titanium. Now say hello to the twelve air-cooled cylinders set to turn your cabin into a furnace and blast you down the Mulsanne Straight at 246 MPH.
When the Porsche 917 debuted at the Geneva Motor Show on this day forty years ago, nobody knew it would come to define the very spirit of Porsche. The 917 gave the company its first of 15 victories at Le Mans. In four years, it morphed into the most powerful racing car ever made. Steve McQueen turned it into a movie star in his 1971 film Le Mans. But on that March day, all Porsche had was an unsorted prototype with abysmal aerodynamics. It would have died a quick death if not for the willpower of Ferdinand Piëch, who would go through similar misery to produce a car with similar perfomance thirty years later in the Bugatti Veyron.