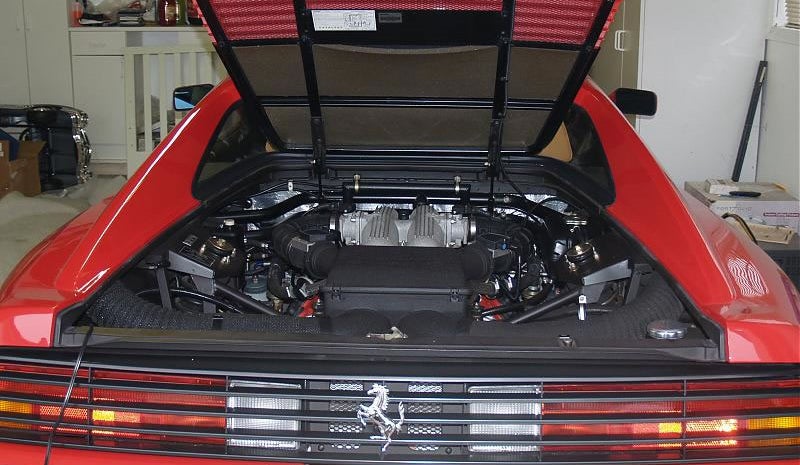 Supercar Teardown, away for a week while we busily covered the Geneva Motor Show, is back today with an inside look at a Rosso Corsa Ferrari 348 TS receiving its pricey 30K mile service.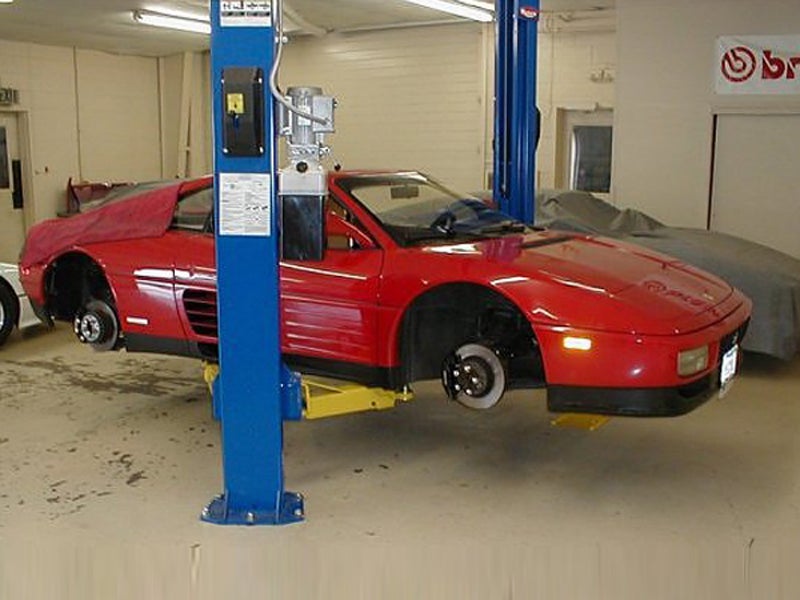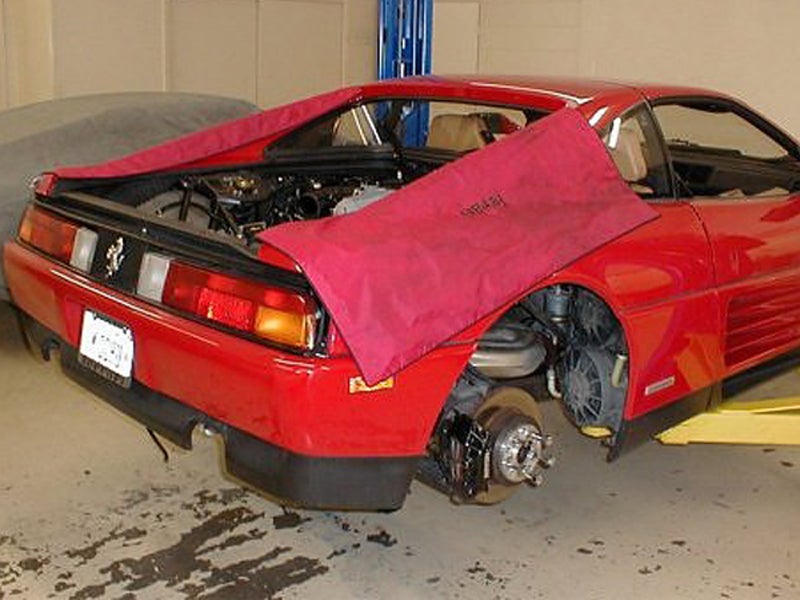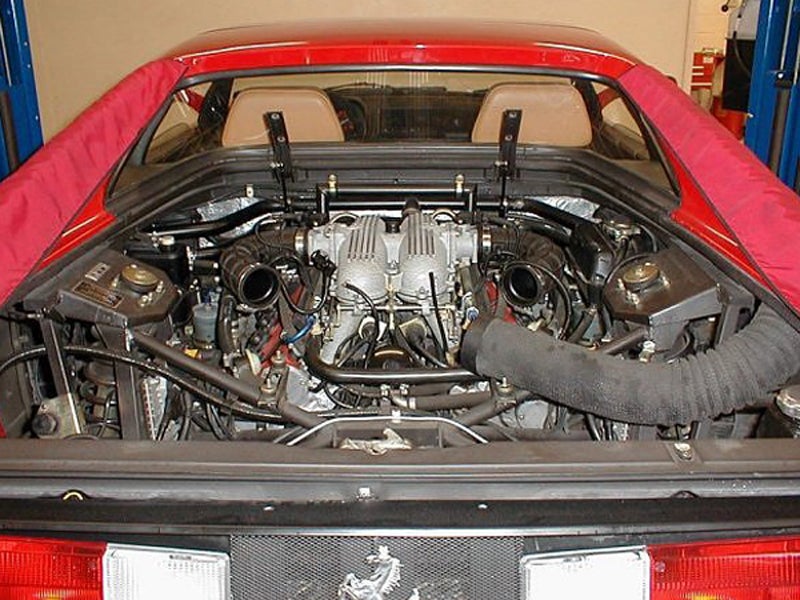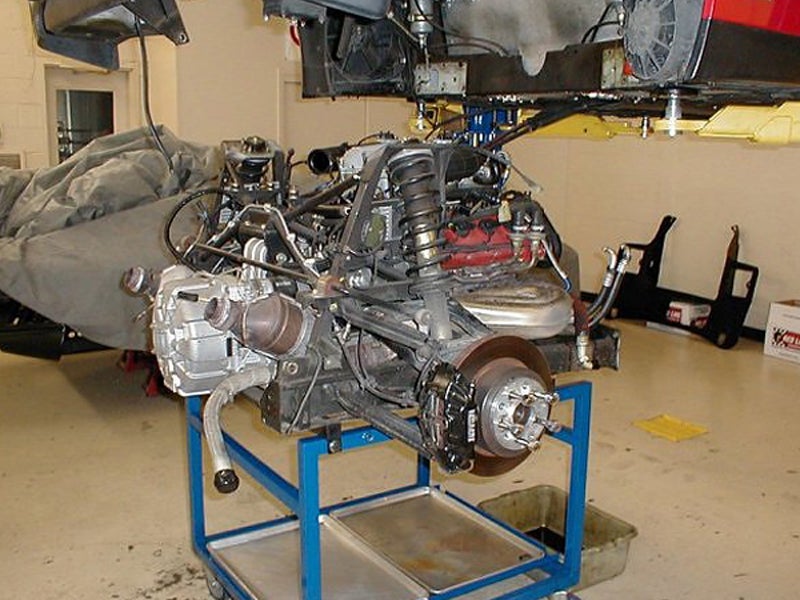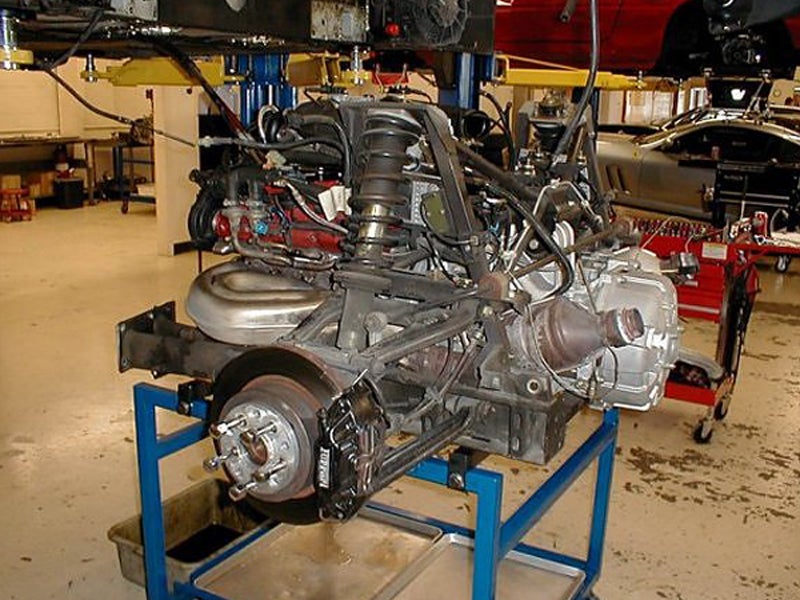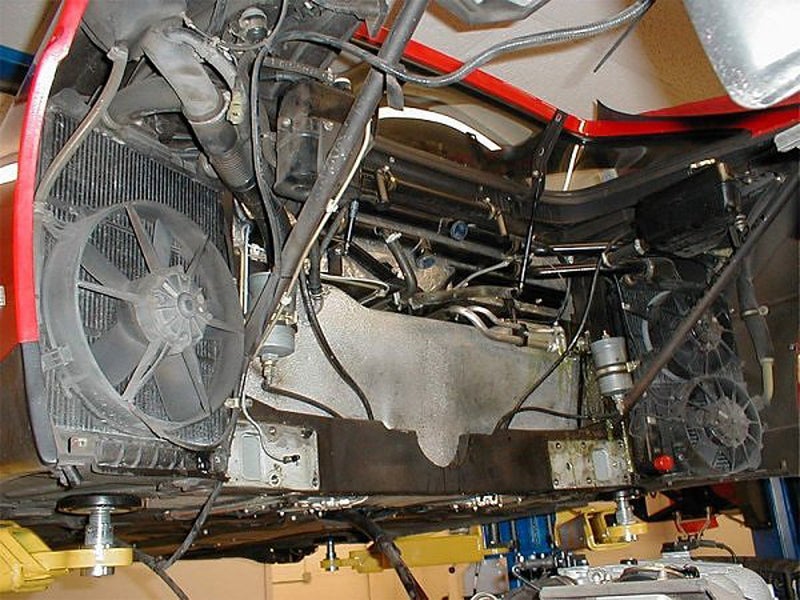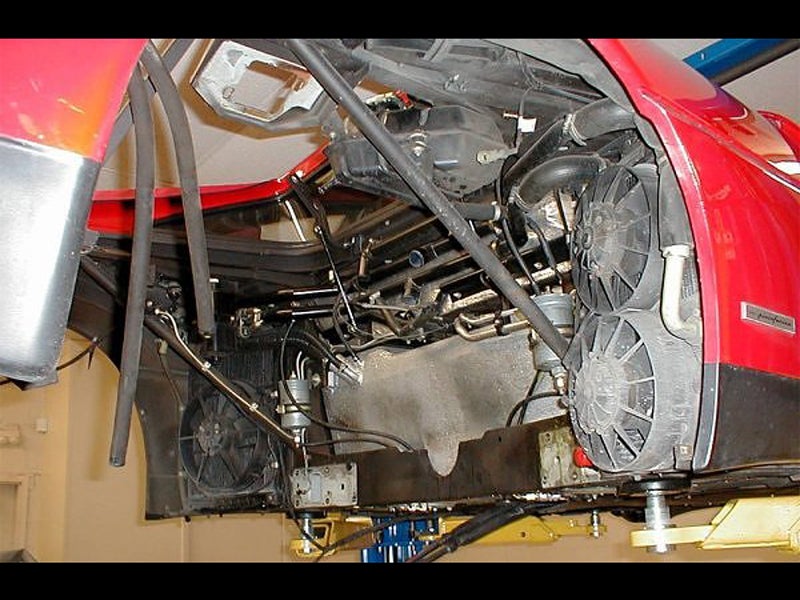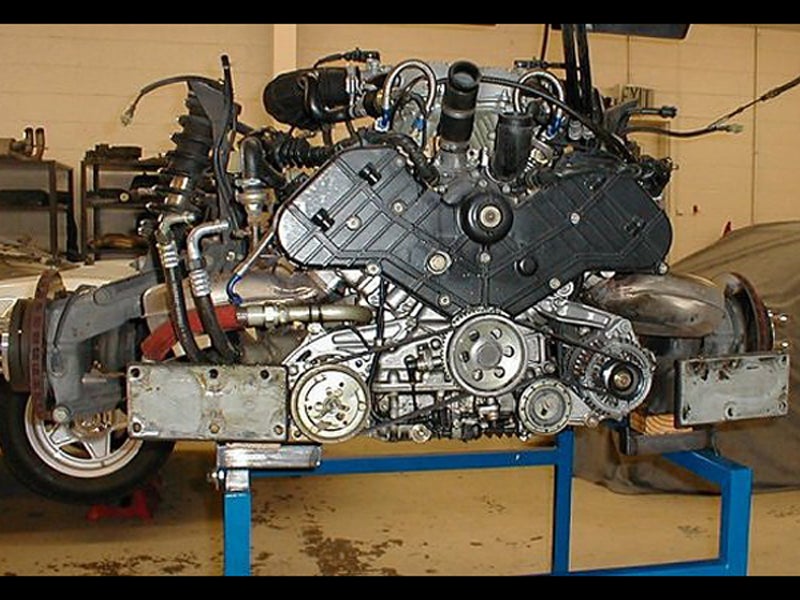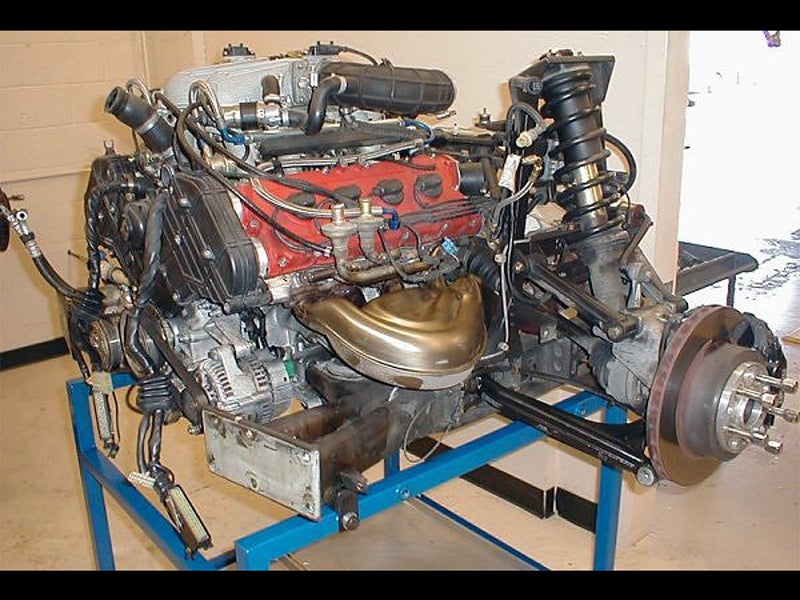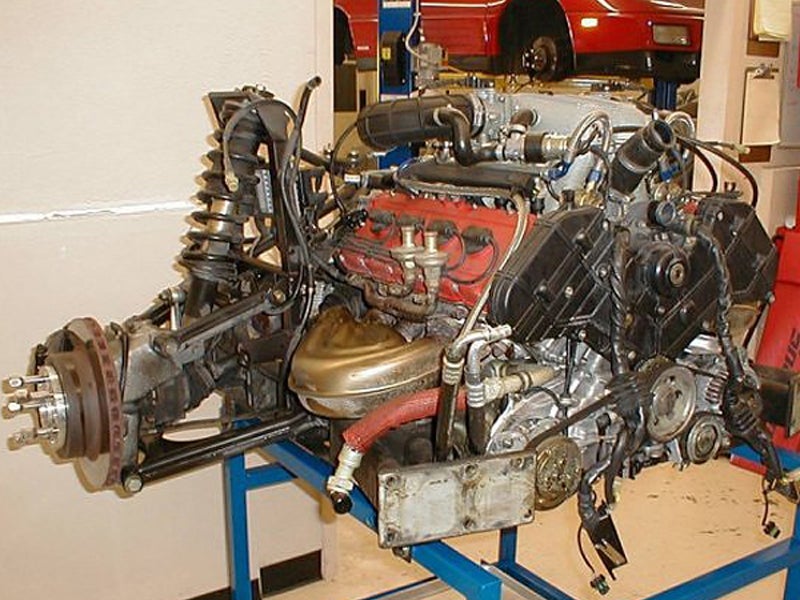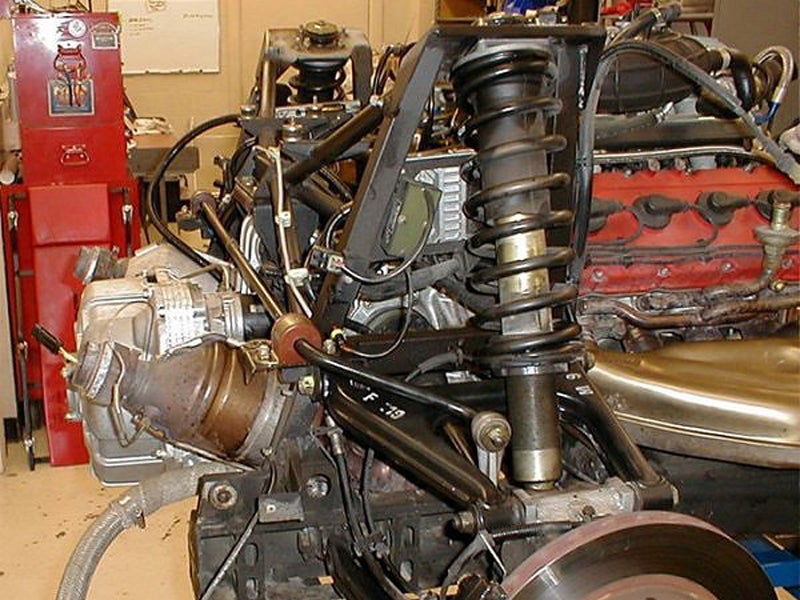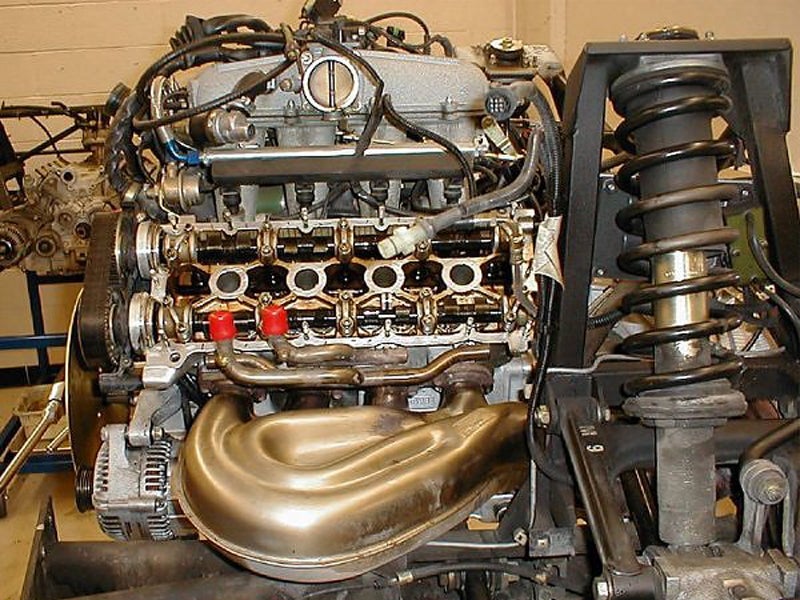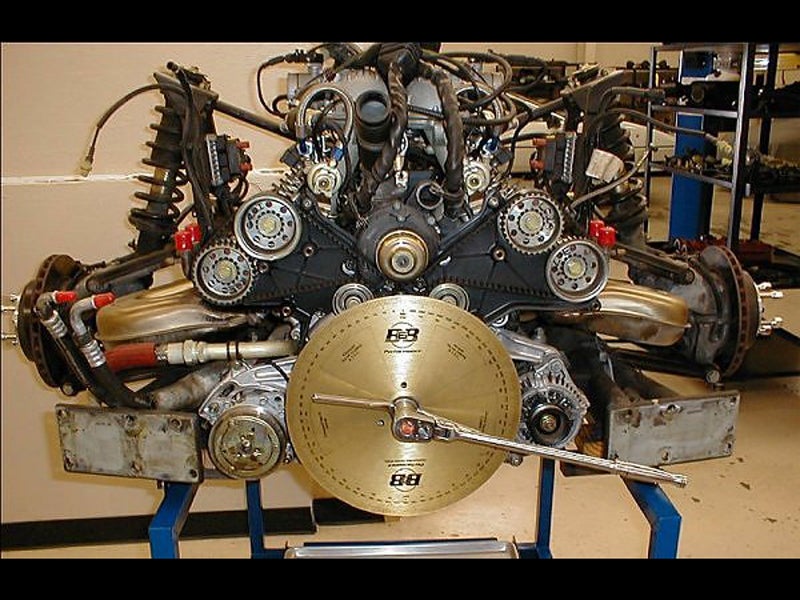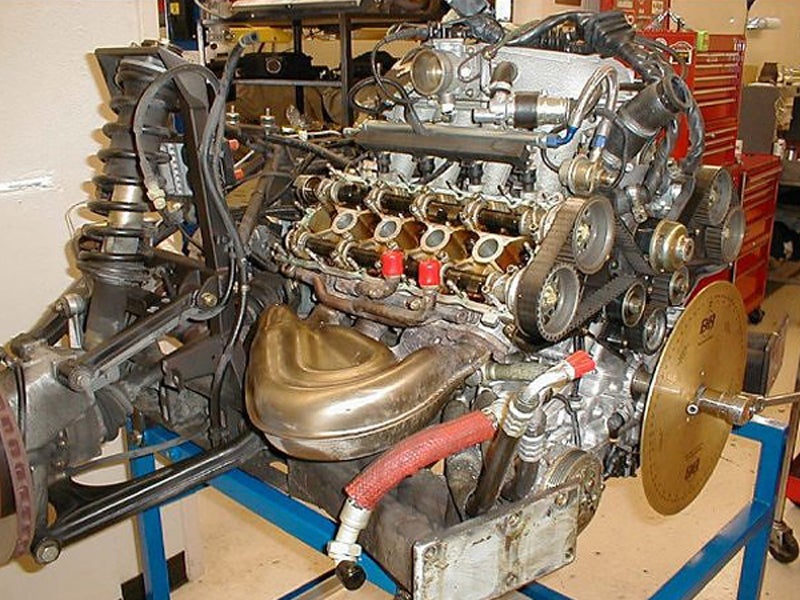 After taking a week off our Supercar Teardown series, we thought we'd come back with a Ferrari that has many people up in arms. The debate will always rage on whether the 348 or the 355 was the better Ferrari, but there's no denying that the small-displacement, high revving V8s located between the flanks of both cars were simply epic. From a design standpoint, the distinct 80s flavor of the gills on the side of the 348 make it an instant personal favorite, though some of the technical details are what seal the deal.
The 348 marked a departure from previous small Ferraris by having an engine situated longitudinally and its gearbox transversely, a layout similar to the Ferrari 288 GTO and F40. Helping this change was the switch from a tubular steel chassis to a pressed steel chassis with a tubular engine sub-frame that also helped Ferrari comply with new global crash test regulations. Another major change was made at the request of Ferrari's racing program; the entire engine was attached to the rear suspension system and required full removal for any major servicing. It also made for easy powertrain replacement in the future 348 Challenge cars.
What we're looking at today is the removal of said engine in order for it to receive its 30k servicing and according to its owner sameerrao, from The Auto Union, it will receive a new water pump and Hill Eng tensioner bearings as well as a full inspection of a cam leak on the right side, the lower drive pulleys and a strange tapping sound coming from the left cylinder bank. Looks pricey to us!
(Hat Tip To Guyon!)
(If you've got a Supercar Teardown story that you'd like to share, please email me at autoinsider@jalopnik.com and we'll feature yours in an upcoming installment)
[via theautounion] (Image Credit: club348, Video Credit: YouTube)