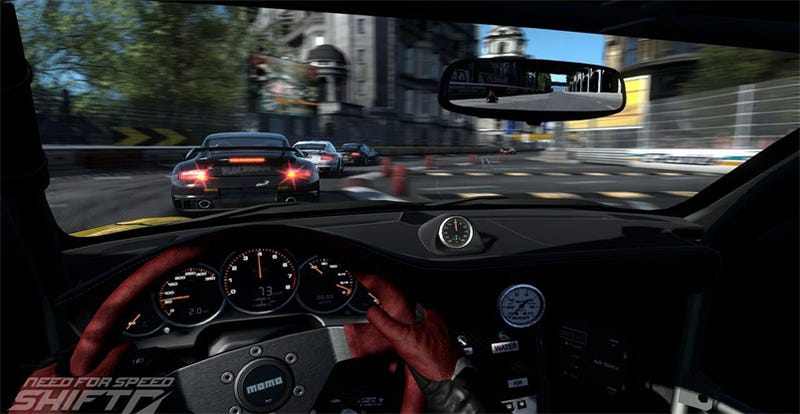 The Need For Speed franchise has helped us lose girlfriends for 15 years, but as it's adjusted from a simulator to an arcade racer that's been less the case. We hear that's about to change.
Electronic Arts has come a long way with the Need For Speed series since its 1994 debut on the 3DO game system. They've partnered with Slightly Mad Studios, developers of the enthusiast PC racing sims, GT Legends and GTR2 for the newest release, Need For Speed: Shift. We're told to expect a heightened sense of realism as opposed to the more arcade racer-feel of the last few games in the franchise.
How will they do it? The new title will focus on on-track racing rather than the tuner, street-racing crowd out of a desire to put a little heat on upcoming games like Forza Motorsport 3 and Gran Turismo 5. Both are seen as more "realistic" than what the Need For Speed franchise has become.