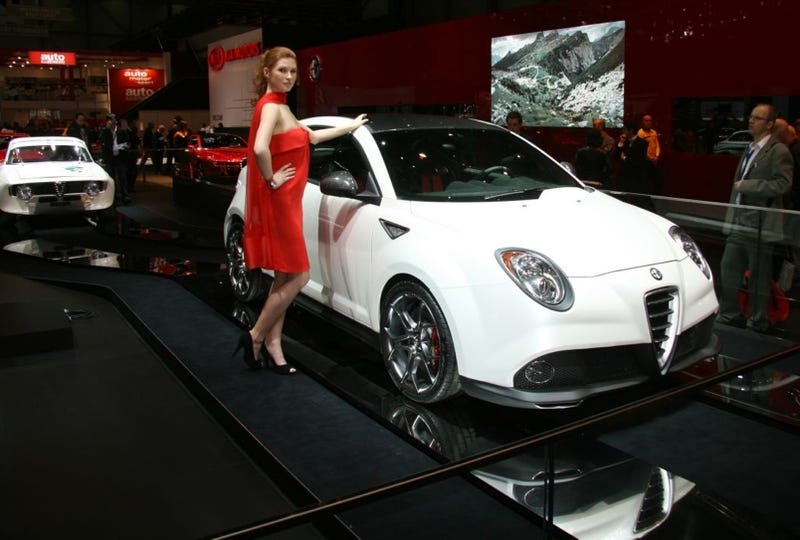 Still in concept form but now in real pictures instead of PR gloss, here's the Alfa's MiTo GTA. Those ludicrous exhaust pipes look even more enticing in the flesh!
Please examine the first picture in detail and focus not only on the reflection of the Alfa grille in the floor mirror, which is downright lewd if you let your brain overlap it with the lady leaning on the A-pillar. Resist, if you can, and look at the car's namesake lurking to the left in race trim: the original Alfa GTA from the 60s. Its full name is Giulia Sprint 1600 GTA and, pronounced in Italian, sounds just as gorgeous as you'd think.
Our love letter to the GTA still stands. If it ever makes it out of concept and into the United States, make sure you don't buy it in red. It's enough of a cop magnet already.