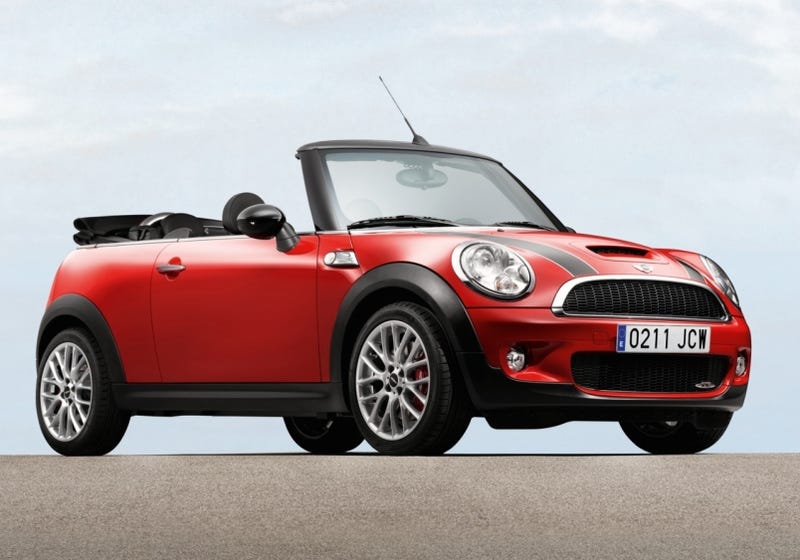 Mechanically identical to its tin top brother, the 2010 Mini John Cooper Works Convertible is bringing high-speed topless Mini motoring to next month's Geneva Motor Show.
Of course, mechanically identical is no bad thing. The JCW Convertible receives the fastest Mini's powertrain, which means 0-60 in 6.9 seconds, a 146 MPH top speed and a 211 HP, 207 Lb-Ft 1.6-liter turbocharged engine. A "Sport" button unique to the JCW models moves that turbo's boost down the rev range, quickens the steering and sharpens the throttle response.
Also present are lightweight 17" wheels and a whole host of electronics designed to keep the FWD car from torque steering into the nearest hedge.
No word on price yet, but given that the John Cooper Works Mini Cooper goes for $28,550 and the 2009 Mini Cooper S Convertible costs $27,450 we expect the JCW Convertible to be on the insane side of expensive.