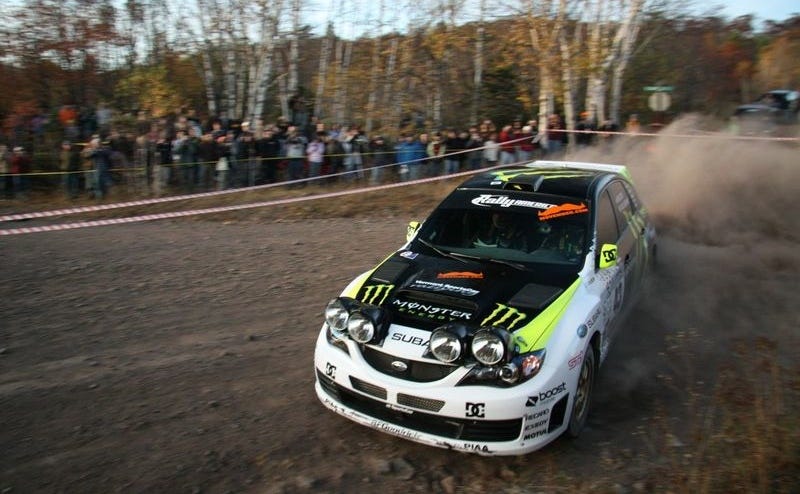 You won't find RallyAmerica on TV and none of the major buff books will touch such a rabid motorsport, so we're bringing you the 2008 LSPR Rally, straight and unedited. Mega-sized gallery below.

The scene is northern Michigan. Very north. We're headed for the Houghton area, which is so far north it can't be properly represented by the usual "Michigan=Hand" model. We're in a convoy with amateur rally driver Billy Elliot and his tired but trusty VW GTI Group 2 racer. We're hauling fast to make it on time for the Parc Expose, the opening portion of the rally where the drivers must display their cars for viewing by the public. After all, it's the least they could do as a torrent of horsepower, oversteer and raucous noise is about to befall their tiny town.

With Travis Pastrana the far and away points leader coming into this race, this one is simply run for bragging rights and the second place position. Being the last race on the RallyAmerica circuit for the year, with also being the toughest and roughest, all of the cars are truly going for broke with the dire hopes of clinching a win. The regional guys push extra hard as this is their turf; they've got the home team advantage. The surface is hard packed dirt with a short stage over the Brockway Skyway, which is medium-quality tarmac that connects the Copper Harbor mountaintops. Brockway is the only stage on the entire RallyAmerica circuit to be run on true tarmac at race speeds, including its harrowing jumps and sheer cliff faces.