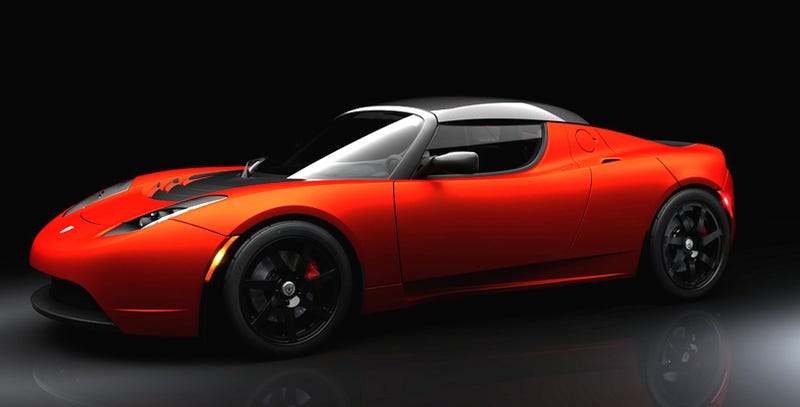 If you want an electric sportscar but worry the Tesla Roadster isn't as fast or expensive as it could be, the Tesla Roadster Sport is for you. But what does an extra $20K get you?
Tesla promises their Roadster Sport will achieve a 0-60 time of 3.7 seconds, quicker than the 3.9 seconds the standard Roadster achieves. Power is boosted slightly thanks to a hand-wound stator and increased winding density, which we're guessing is the electric version of adding new headers and a freer-flowing exhaust.
Additionally, the Tesla is going to come with a set of ultra high performance tires sure to last a full three charges. Helping to keep the battery-laden Roadster Sport pointed in the right direction will be a revised suspension "tuned to the driver's preference" with adjustable dampers and anti-roll bars.
These renderings show most of the exterior changes will likely be minor, including "blacked-out" hood vents and black wheels. Subtle tweaks are probably best given the Tesla already looks like electric sex.
According to Tesla, this latest-and-greatest Roadster Sport will start arriving in June for $128,500 so expect deliveries in September with a temporary transmission. Full details in the press release below.