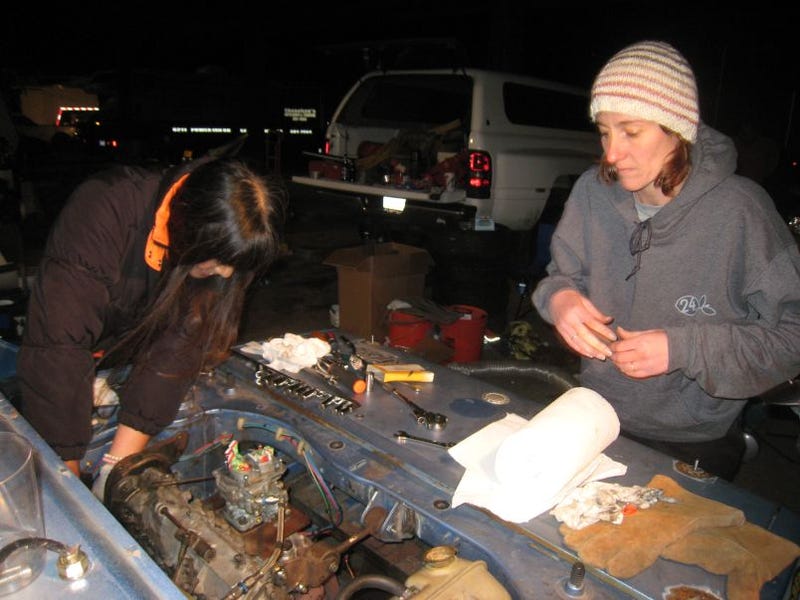 Most racers see a blown head gasket as a huge setback, but not Tony, Tony, Tony, and Tony from the Italian Stallions Fiat X1/9 race team. They know it's time to fix it again!

I predicted that the Stallions would finish just 27 laps before the race, though I was hoping they'd do better. Come on, I thought, it's an X1/9! As it turned out, the Stallions managed to knock off 260 laps at Thunderhill- nearly ten times my guess. Not only that, they turned a best lap time of 1:39.258, which is down in BMW E30 and Acura Integra territory.



Of course, it is a Fiat, so the team members probably knew they wouldn't be kicking back in a nice warm motel room and swapping race stories on Saturday night. Hey, why is the engine running so hot?



Turns out that some sort of cooling-system drain valve on the engine let go late on Saturday, which resulted in overheating and a blown head gasket.