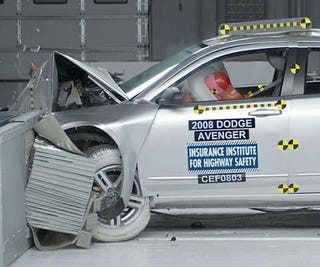 Chrysler just announced plans to stop production for at least a month. Did anyone else notice they wouldn't commit to coming back?
In a statement from Chrysler, the company acknowledges the Carpocalypse and explains all 30 of the company's plants will be idled on Friday, December 19. But rather than giving a specific date for returning the release merely states:

"Chrysler manufacturing operations... will not return to work any sooner than Monday, Jan. 19, 2009." (emphasis added)
While we assume the company will come back at some point, maybe in order to produce its not-so-mysterious future vehicles, it does make the situation sound even more dire than even we could imagine.