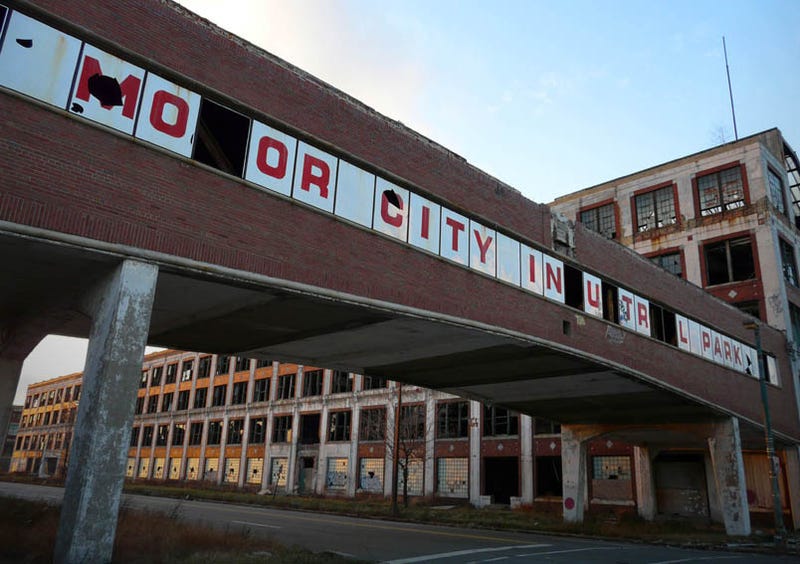 With the President mulling the use of TARP funds to help Detroit automakers weather the Carpocalypse, we thought it appropriate to show you these five Detroit industrial relics that didn't quite make it.
A few days ago, Time Magazine cashed in on the buzz around Detroit with a series of photos they called "The Remains of Detroit." While the images they portrayed were honest, they were not entirely fair. Painting a portrait of an entire city from a dozen pictures doesn't really do justice to either the rot of the city, or the renaissance. We're not here to preach about how Detroit as a city gets a bad rap or defend it from its warts, but if anyone wants to see what happens when an economy goes sour and competition shut plants down, we're happy to give you an honest look.
Over the years there have been myriad auto plants rising to power only to be wiped from the map when misfortune falls upon them. These hulking assemblages of glass and brick stand as a testament to the wills of men driven to greatness, and what happens when they, or their companies, are not continually vigilant of their profits or their contemporaries. What follows is only a slice of Detroit, so take it as it is.
Fisher Body Plant 21

The Fisher brothers started life as carriage makers and eventually became body suppliers for Buick and Cadillac. Their Fisher Body Plant 21 was in service between 1919 and 1974 and was closed shortly after the brothers died. It was used by other companies but never built another car part. The build stands now in a largely abandoned state, a single security guard watches over the back of the plant as it's slowly being taken apart.
Hudson Plant

The modestly-sized Hudson plant was originally home to the Aerocar company (no not that Aerocar) and was opened to produce Hudsons beginning in 1909. For the next three years Hudsons of the time were built there, but then in 1912 production was moved to a much bigger and more modern plant at Connor and Jefferson streets, which was demolished in 1961. The plant is currently a warehouse as far as we can tell and not vacant.