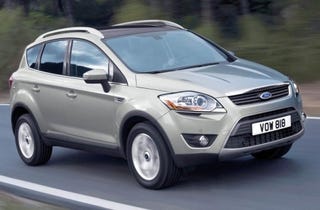 If you happen to live in a part of the world where buying a Ford Kuga is an option, you're about to get the choice of better fuel economy speeding towards a stop light or a speedier sprint going away from one. The latest Kuga includes the option of stripping out the all wheel drive for a front-wheel-drive powertrain operated by a fuel sipping 2.0 liter TDCi diesel with either a manual or auto transmission. If you're interested in speed rather than frugality, go for the 197 HP, 235 lb-ft 2.5 liter gas motor with all-wheel-drive and a five speed manual from the Focus ST and you get "scalding" 8.2 second acceleration to sixty miles per hour. If you want, you can also get an automatic with that motor, but why? Full press release with goofy European consumption and emissions table below.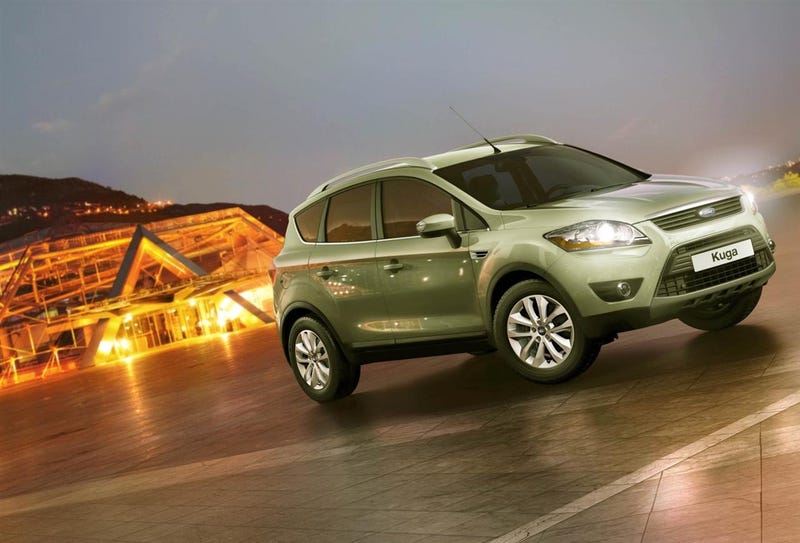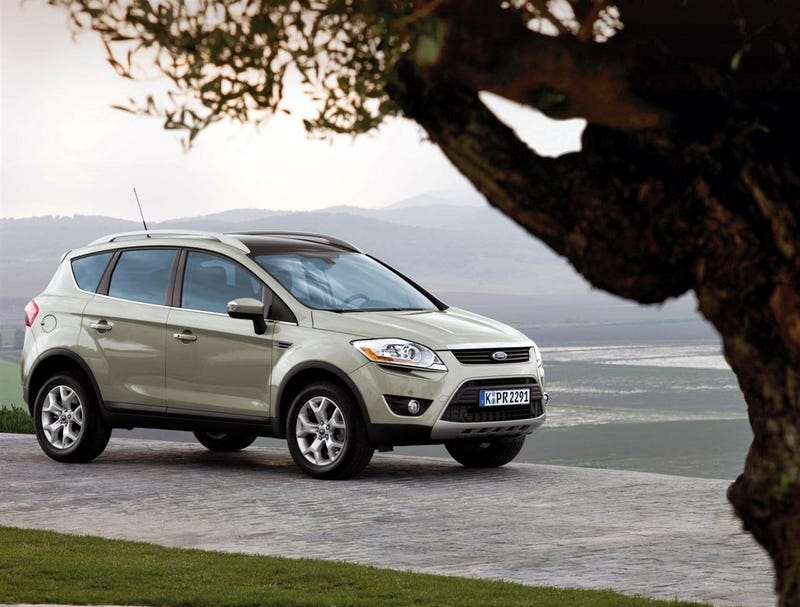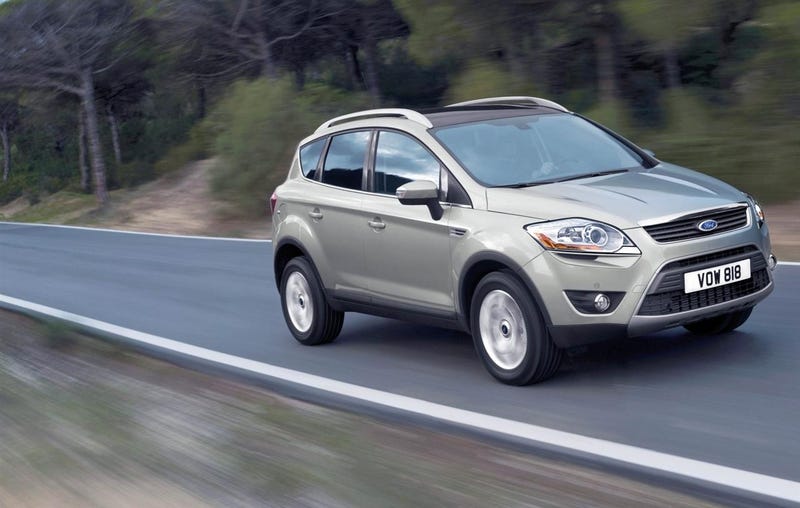 FORD ADDS ECONOMY, POWER AND CONVENIENCE TO NEW KUGA RANGE

* Three new range additions
* 2.0-litre TDCi 2WD - 159g/km CO2
* 2.5-litre Duratec – 200PS and 320Nm
* Five-speed automatic option on 2.5-litre Duratec

BRENTWOOD, Essex, December 1, 2008 – Ford is set to expand the appeal of the popular Kuga crossover with the addition of three new models providing lower CO2, automatic transmission, and greater power and torque.

Retaining the style and refinement of the existing Kuga 2.0-litre TDCi, but with a CO2 output of just 159g/km, the new front-wheel-drive version delivers both enhanced fuel economy and cost benefits for business users.

Downsizing is a relatively recent market development. The Kuga 2.5-litre petrol targets those customers migrating from large SUVs who are unwilling to sacrifice performance and style. The large SUV segment in particular has fallen substantially year on year.

Optional run-flat tyres add to the array of premium features, which also include rear- facing reversing camera, panorama glass roof and DAB radio.
[Source: Ford]