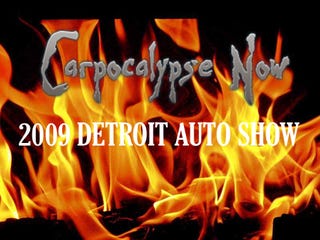 Just as soon as we published our very unofficial "
Carpocalypse Now
" edition floor map for January's
Detroit Auto Show
we saw what our sources told us would happen — the
Chinese automakers are movin' on up to the main floor
. Today comes more bad news for the nation's premiere international auto show that's caused us to update the floor map again below the jump — Honda's decided to
forgo a press conference
. Honda spokesman Kurt Antonius, says since Honda won't "be doing 'traditional' product unveilings" at Detroit, there was no need to do anything other than drop the
Honda Insight
concept we've already seen out into the booth and that's about it. No other reasons were given for the move, although we'd hazard a guess it's got something to do with this whole credit crunch thing. Hmm, and conventional wisdom told us that only affected U.S. automakers. Well, guess we've got to update that floor map again. Send us tips if you've got more information on what other changes to come we may not yet know of.