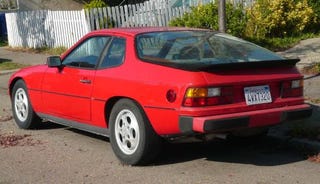 Welcome to
Down On The Street
, where we admire old vehicles found parked on the streets of the Island That Rust Forgot: Alameda, California. It's Porsche Day today, and we're getting our very first 924. So far we've seen one
356
, a few
912s
, a bunch of
911s
, some
914s
, a couple of
928s
, and a pair of
944s
(plus a
faux Speedster
), so it's about damn
time
I found one of these.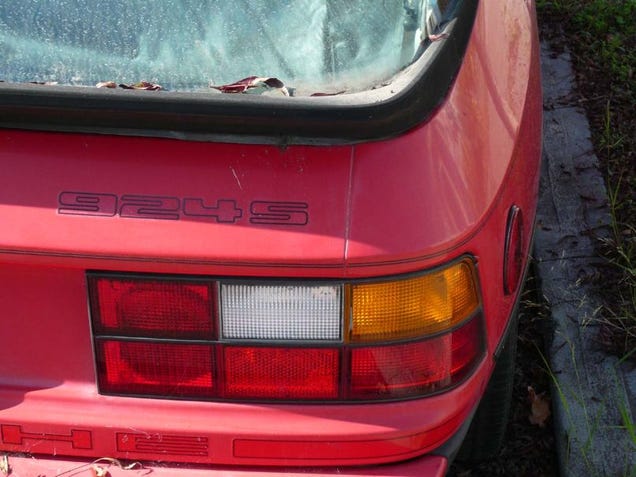 They were still making the
924
in 1988? Yes, the 944 hadn't totally pushed its cheaper sibling aside as the
1980s
drew to a close, though 1988 was the very last year for the 924. By this time, the old Audi engine was gone, replaced by the 944's Porsche-made engine (the 944S had a more powerful version of the engine).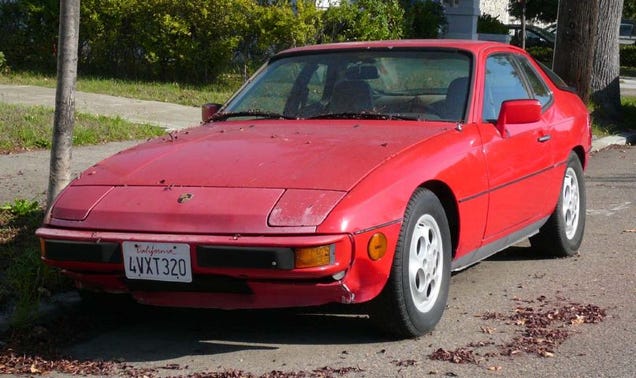 Still, the '88 924S was a pretty good deal; at $19,900, it was $5,600 cheaper than the base 944, yet had the same 147 horses under the hood. This example seems fairly solid, though there's no telling how far it is from the dreaded timing belt replacement that keeps these cars inexpensive today.