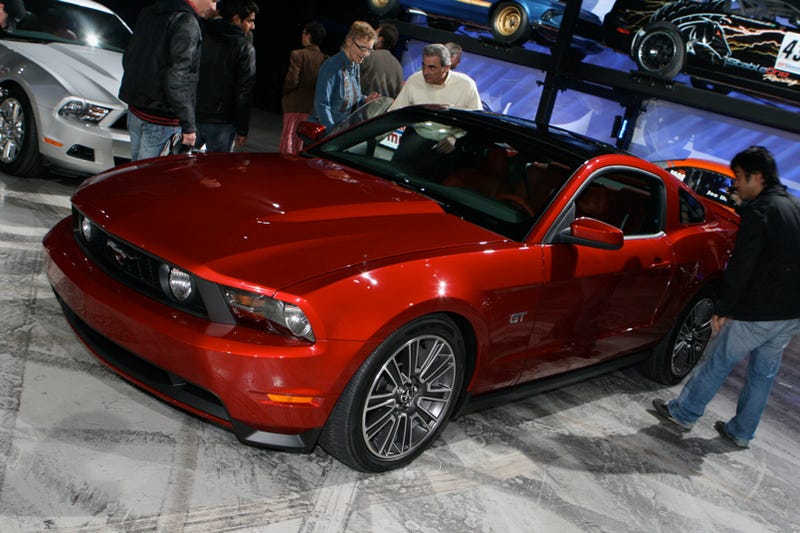 The 2010 Ford Mustang's been revealed live at a private Ford event this evening in a hangar just outside of Los Angeles. Yes, we know we had a chance to take a look at the new Mustang earlier today (and last night), but with this new unveil comes news of more FoMoCo fun — factory-option superchargers.
Update: A video of the driftgasmic unveiling follows the jump.
Click to view According to the chief engineer for the Mustang program, there'll be two supercharger options. The first will bring power up to 400 HP and the other up to 500 HP. In addition, Vaughn Gittin Jr. made a sideways appearance in the new D1 Grand Prix Falken Drift Mustang, closely followed by a troupe of similarly sliding 'Stangs.