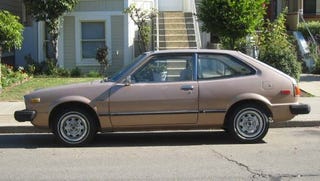 Welcome to
Down On The Street
, where we admire old vehicles found parked on the streets of the Island That Rust Forgot: Alameda, California. Can you believe we've never had a Honda Accord in this series? Have the early Accords become that rare? They sure have, which makes me sad; the
first-gen Accord
was a great car for its time. It was reliable, had fairly decent performance, was less cramped than its tiny Civic cousin, and- in my no-doubt-shared-by-few-others opinion- looked pretty good.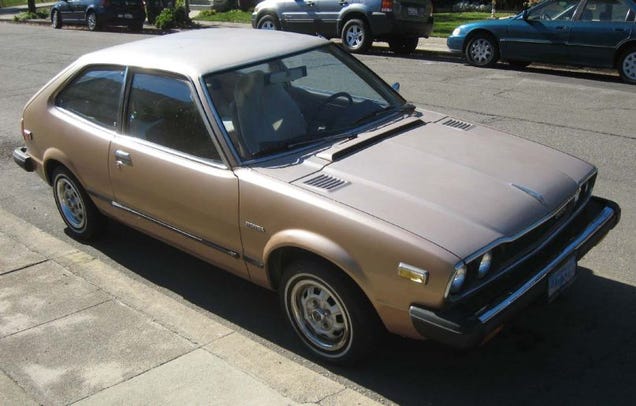 The Accord's engine had the same
CVCC
technology as the Civic's, but it displaced 1600cc instead of the 1488 of the Civic. With 68 horsepower, the Accord was no hot rod, but its weight of just 1,993 pounds- about 1,650 pounds less than the current Accord- kept it zippy enough to be fun. The price was pretty good, too: $3,995, about the same as the '77 Chevy Nova Concours and about 400 bucks less than a new VW Dasher hatchback.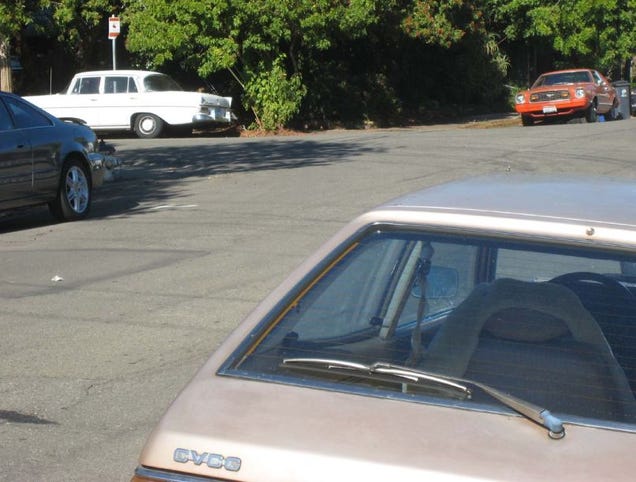 It's always fun when I find a DOTS car with another one in the background, and this time we've got
two:
the
'66 Mercedes-Benz 200D
and the
'76 Ford Mustang II
.