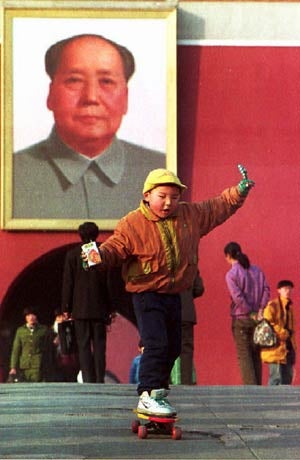 It's been a full
Maximum Minivan Day
here at Jalopnik, we're already waiting our next chance in 25 years so we can do it all over again. We brought you
rusty Caravans
,
dusty history
,
smart cars
and Nissan vans of
mysterious origin
. What you brought with you was the spirit and
the stories
of this modern minivan life. There were many great stories involving youths and Aerostars, but we think
Beta.Rogan
's tale deserves to be COTD for its touching prose and reference to a 1980s Toyota Van.
When I was a young man growing up in the urban landscape that is Baltimore City, we had a ritual. Skateboard, all day, everyday. For a brief time period there was a skate park located a bit outside the city, north of Towson, simply called "Lutherville" since it resided on the tennis courts of Lutherville Elementary school. For the summer or two that it was there, my friends and I would pile into Jim and Charlie's parent's Toyota Van. We were all too young to drive, but their dad was a college professor and actor, and often had off during the summer months, so with his free time and their red, 1985 manual transmission Toyota van parked in front of the house, he was the default chauffeur. Many a beautiful summer day was spent skating at Lutherville park, and I can still recall the hurried rush of calling the "seat in the middle by the window" before anyone else could manage. What a triumph that was. It was the equivalent of calling shotgun more or less, since that seat not only had a window, but was not encumbered with a middle seat location. That van lived a good life and to this day I cannot see one without thinking over those summers spent with only a few simple goals, and spent with the best friends you ever seem to have. The memories are biter sweet on some level, since Charlie passed away from cancer when he was only 22 years old, but his parents still have that house, and Jim is still in the neighborhood from time to time, and is still a friend. It's funny how something as simple as a car, or in this case, a mid-engined Toyota minivan, can bring back so many memories as vividly as if they were yesterday. It's a shame there aren't more of those left around these days, but then again, it makes it all the more special when I manage to spot one rolling down the road, and I feel like a kid again. It's summer, I've got a brand new skateboard to abuse, and we're all carefree and without worry.
[Photo MICHEL PORRO/AFP/Getty Images]