We don't know who Keeley Hazell is or why we should know, but apparently she's somewhat attractive and pitching for Playstation 3's new off-roading game
Motorstorm Pacific Rim
. We've played its predecessor
Motor Storm
before and it's pretty entertaining, but we couldn't tell you for sure if the Bowler Offroading Land Rover Nemesis is featured in the new game as weakly as it is in these pics. Pity too, as the purpose-built desert racer comes with a tube chassis, twin-tex and carbon fiber body, 4.2-liter supercharged V8 and six-speed transmission. Oh well. Guess that's the price you pay for a little Friday cheesecake.
Motorstorm Pacific Rift
hits stores tomorrow.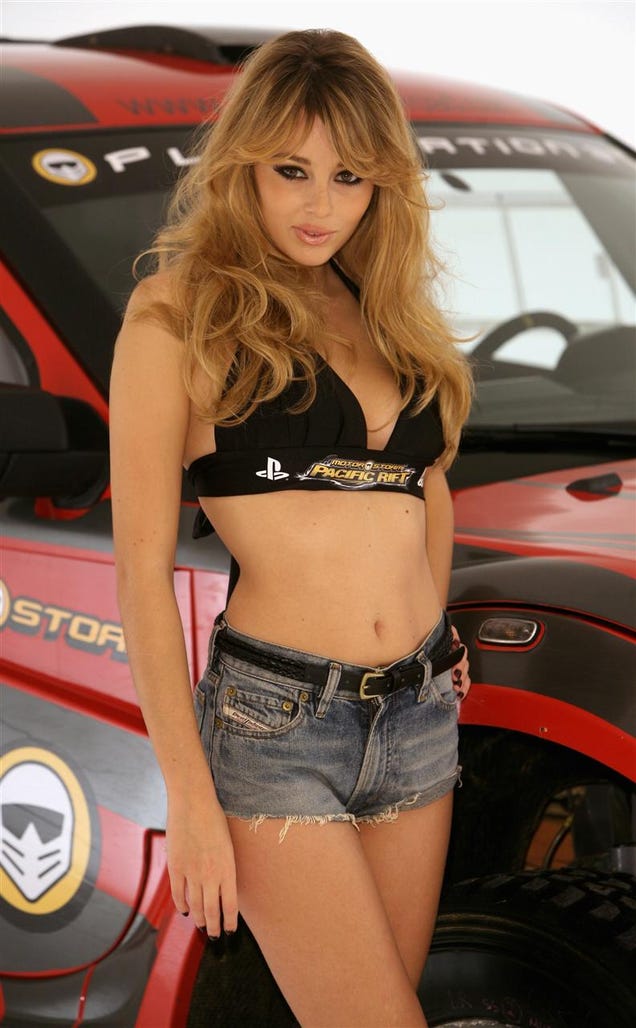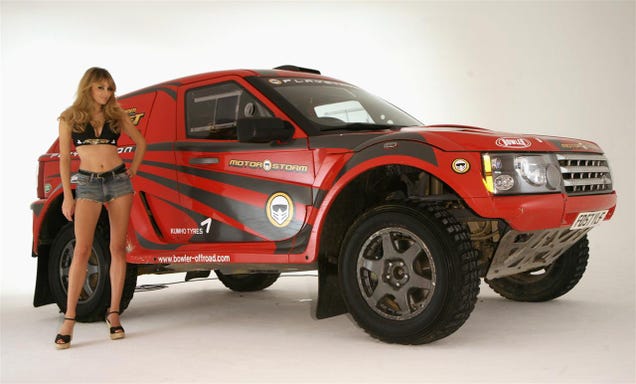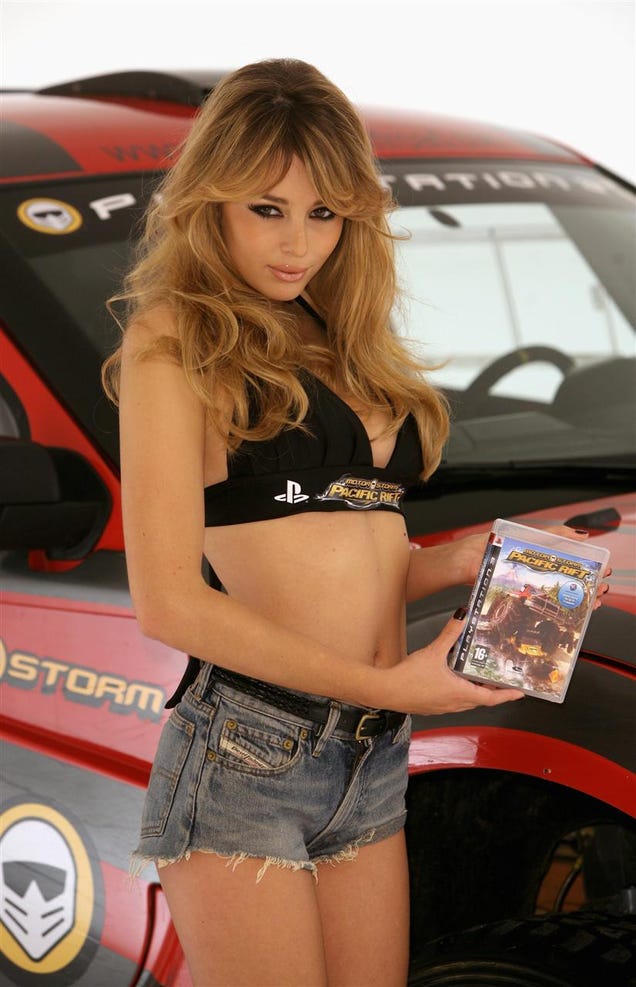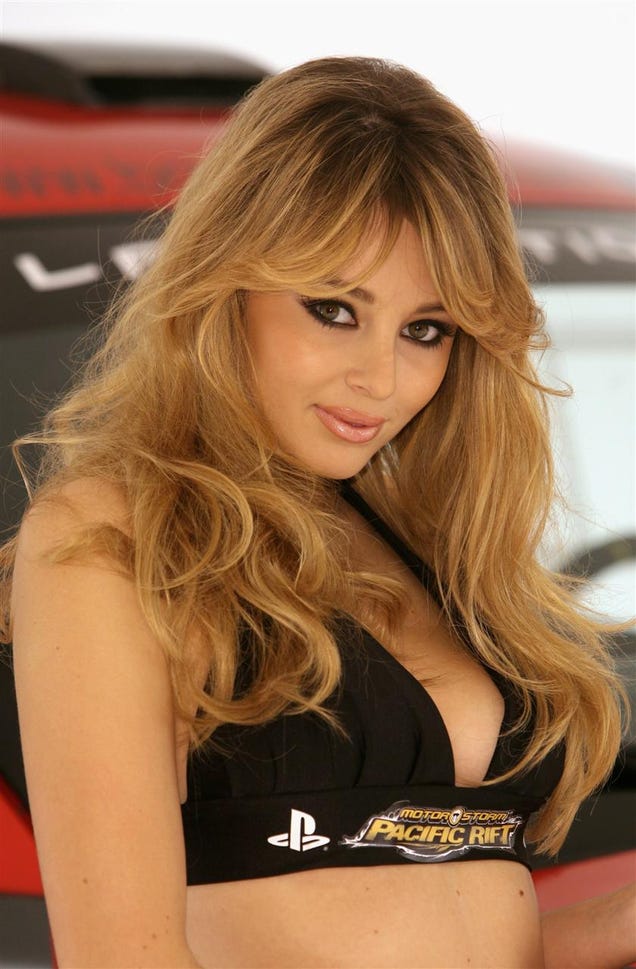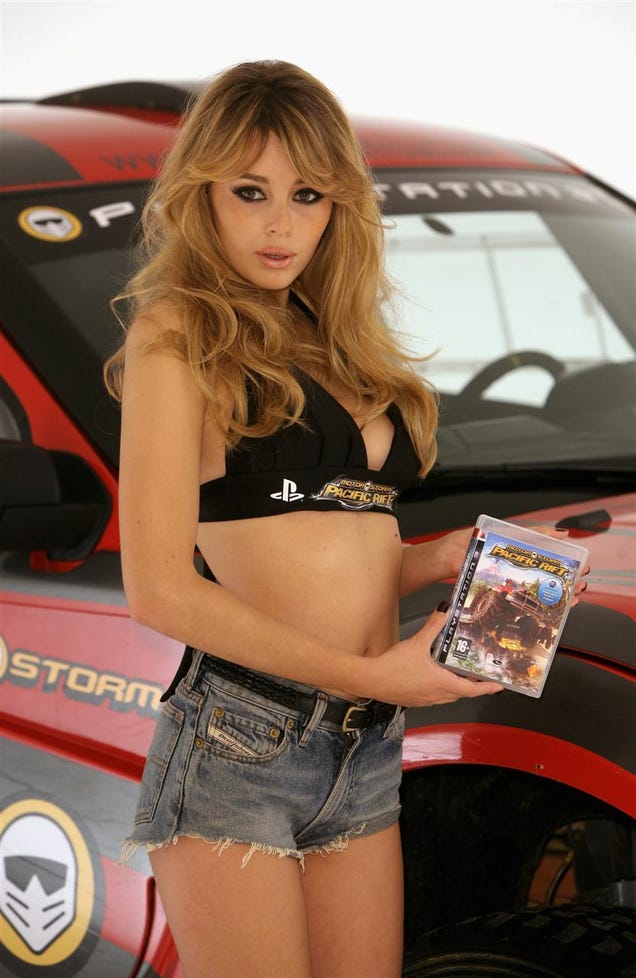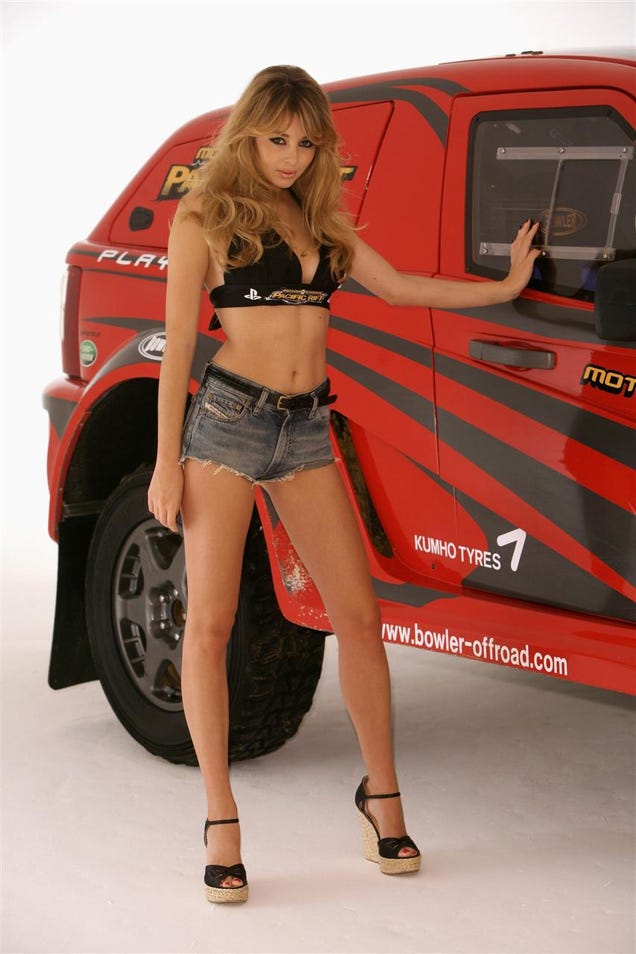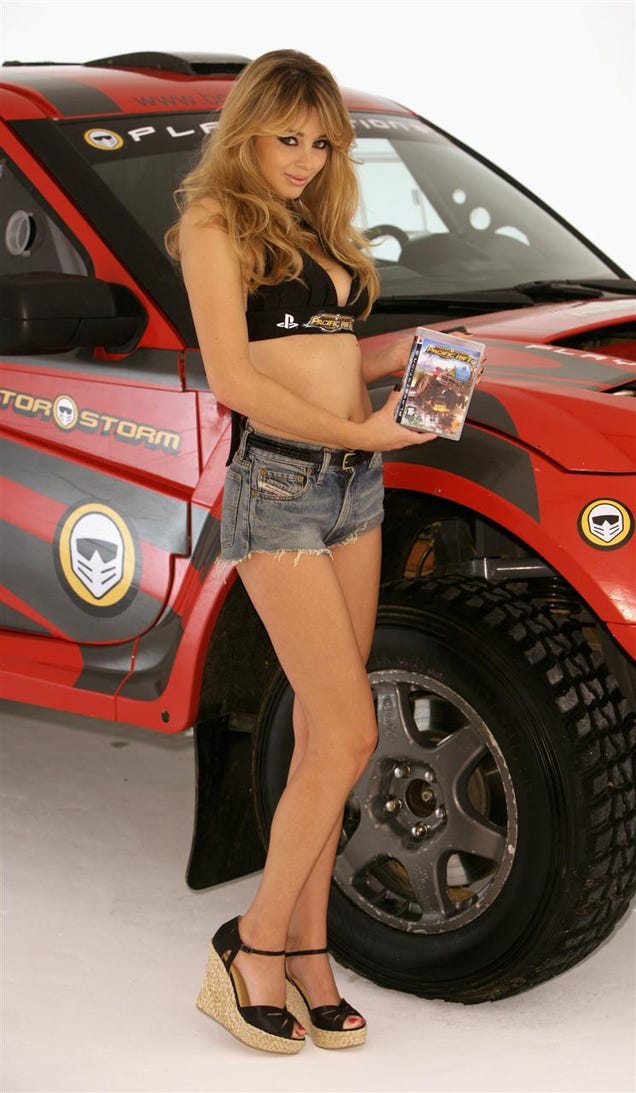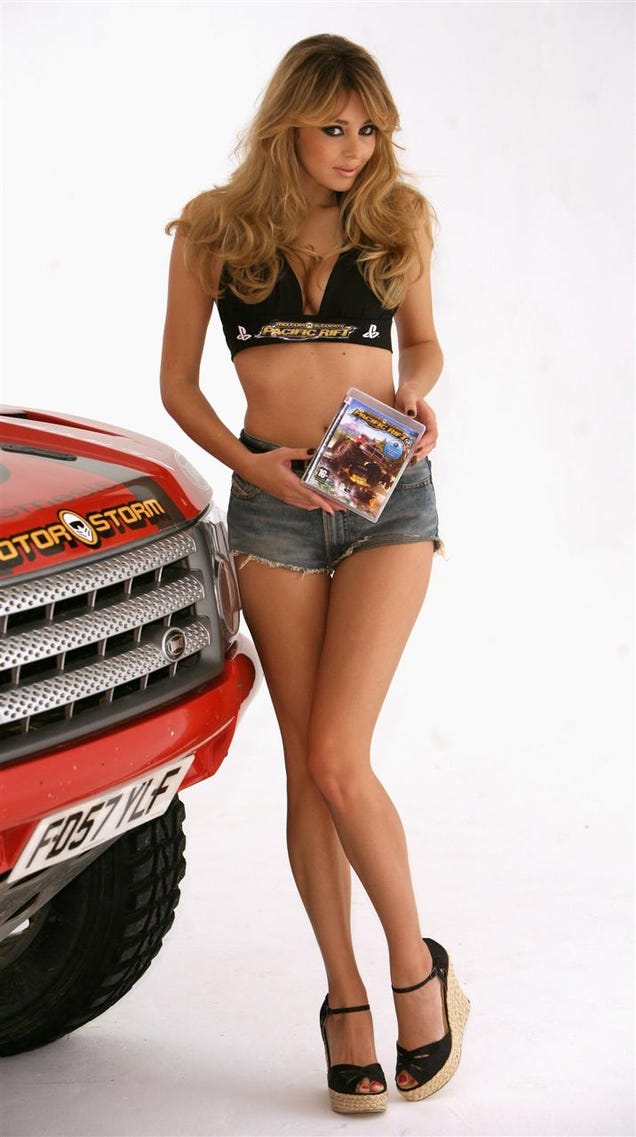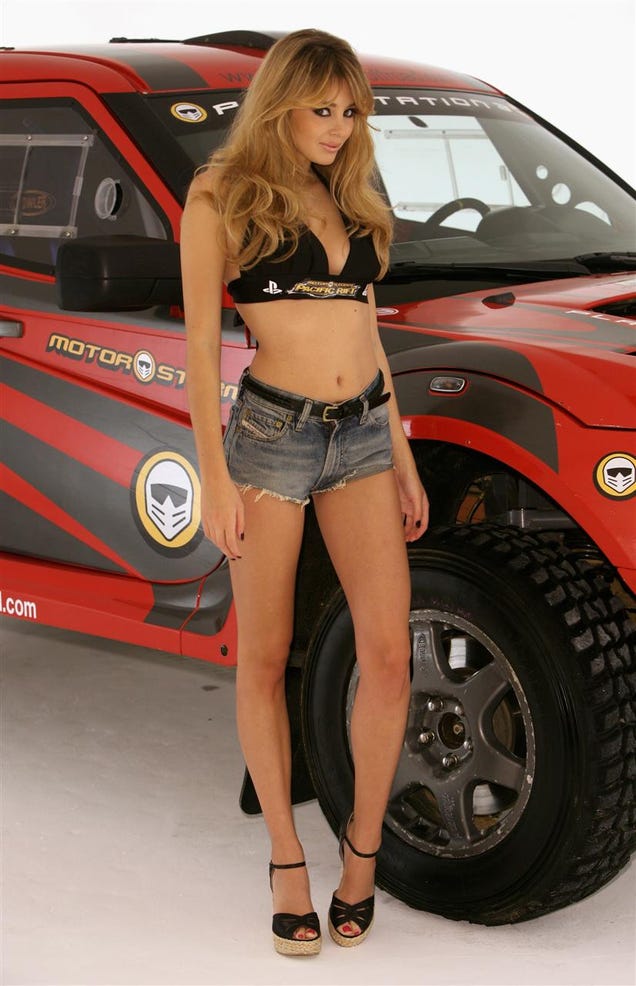 [Superiorpics and PaddockTalk]