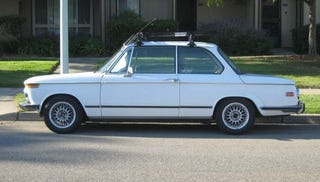 Welcome to
Down On The Street
, where we admire old vehicles found parked on the streets of the Island That Rust Forgot: Alameda, California. BMW 2002s are plentiful on the island (we've seen a
beater '72
, a
'73 2002Tii
, and a
massive-bumpered slushbox '75
so far), though technically this one isn't on the island. I've ventured over to Bay Farm Island (which was once literally an island but is now attached to the mainland at the Oakland Airport, just as the island part of Alameda was once a peninsula), which is part of Alameda but lacks sufficient garage-less housing to make for happy DOTS hunting. However, it's still possible to find interesting machinery where Jack London once went oyster pirating, and I've found this clean round-taillight 2002 there.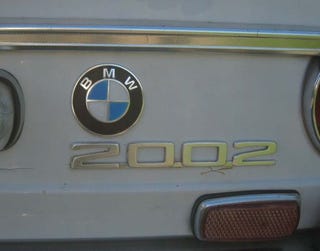 1972 was the last year before the
Malaise Era
, so the power was still there (though the new horsepower rating system pushed the numbers down) and the gigantic bumpers hadn't arrived yet at the time this car was imported.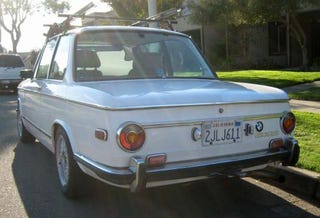 Even though this car will need to bring tire chains to get to Tahoe this ski season- hey, that's why you
need
an SUV in coastal California, right?- the owner is willing to make some sacrifices in order to keep driving this car every day.