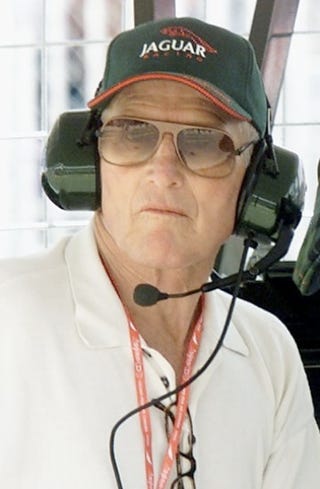 Today's news of Paul Newman's death has stunned us. Everyone knew Newman was a giant, but most don't know the eight-time CART winner made just as great of a mark on racing as he made in every other endeavor he embarked upon. Read on as our esteemed Editor-at-Large helps to tell the story only the lucky few of us know. — Ed.
It was 1972 when 47-year-old Paul Newman — adopting the shorthand P. L. Newman — strapped into a Lotus Elan at Connecticut's Thompson International Speedway. History remembers little else about the ice-blue-eyed actor's first time performing behind the wheel of a sports car except this: It was the seed moment of a second career for a guy whose first career was nothing to sneeze at. Newman had picked up the racing bug filming the 1969 Indy 500 drama "Winning." Two decades later, P.L. became the oldest driver to compete on a winning team in a major sanctioned race, the 24 Hours of Daytona, at the age of 70. His life was a race well-run in multiple stages, one whose checkered flag came today as Newman lost a battle with cancer at the age of 83. It was method actors like Newman and fellow racer Steve McQueen who recast Hollywood movies from detached, escapist stories to gritty, character-driven narratives that connected with the struggles of their time. Newman brought the same depth to racing, as his methodic skills of
knowing
and
feeling
taught by Stanislavski and Strasberg made him ruthless behind the wheel. In "Winning," Newman played a hungry Indy 500 competitor sidestepping marital troubles (with real-life wife Joanne Woodward) and barely managing a detached relationship with a stepson (Richard Thomas). To hardcore racing fans, "Winning" wasn't quite "Grand Prix" or Steve McQueen's "Le Mans." It had too much personal drama and not enough action, despite some spectacular on-location scenes at Indianapolis Motor Speedway, and cameos by Bobby Unser, Dan Gurney and other Indy legends. But like McQueen, Newman was an actor, a real
actor
, for whom his role in "Winning" was the show; the racing was just scene-setting. Soon enough, he would reverse that equation. During the 1970s Newman earned four SCCA national titles. In 1976 he took the D-Production class championship in a Triumph TR-6 once owned by racer Bob Tullius. In 1979 he took the C-Production class in a Bob Sharp Datsun 280ZX, and in 1985 and 1986 he won the GT-1 in a Sharp Nissan 300ZX. In 1979 Newman co-drove a Porsche 935 with team owner Dick Barbour and Rolf Stommelen to second place in the 24 Hours of LeMans. Most recently he was the co-owner of IndyCar team Newman/Haas/Lanigan Racing (NHLR). Drivers for NHLR have included Mario Andretti, Michael Andretti, Nigel Mansell, Paul Tracy, Cristiano da Matta, and Sébastien Bourdais. Late this past summer Newman's de facto home track of Lime Rock Park in Connecticut closed for an afternoon to let the gravely ill actor-driver make a few last turns around the newly repaved course. P.L. took out his Corvette GT car — number 81 — which his friends say he'd still been flogging at 9/10ths into his early 80s, along with his beloved Buick V8 powered Volvo station wagon. As if it still needed to be said, Newman was also a philanthropist, funneling hundreds of millions of dollars from the sale of lemonade, popcorn, cookies, salad dressing, tomato sauce and other products into charities including his own Hole in the Wall Gang Camp, a residential summer camp in Connecticut for children with serious illnesses. P.L. was a hell of a guy.