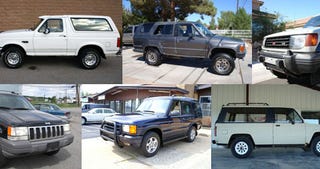 Since owners are fleeing their SUVs like rats from a sinking ship, it seems like a great time to put together a list of the top used SUV bargains. Luckily,
Popular Mechanics
has put together just such a list. After all, some people out there actually need a purposeful wagon to take them off-road or help them haul a trailer and family. As such, there isn't a single crossover on the list, but you can be assured that these rugged trucks will get the job done without forcing you to work a second job. We've even found an example of each for sale on Ebay, to give you an idea of what's really on the market. Oh, and we've also included one very
Jalopnik
-approved used SUV that may or may not be a bargain. Check out the list below.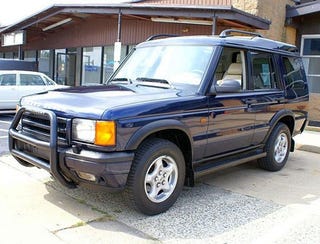 No arguing that the Land Rover Discovery is about as timeless as a modern SUV can get, but since most people are born with a natural instinct to avoid buying used British vehicles, prices for a decent used one are cheap.
PopMech
suggested looking for a '93-'98 model, but we found this clean-looking '99 for just $4795 buy-it-now. The only problem we can think of is that we'd likely attempt growing a handlebar mustache and wearing one of those safari hats everywhere if we bought this. [
ebay
]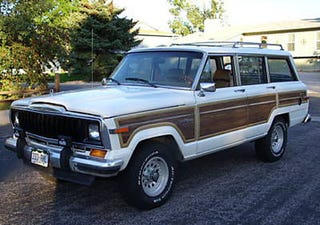 Think of the Jeep Grand Wagoneer as part Hummer and part good ol' family station wagon. There was once a time when the woody side panels would have guaranteed that'd you'd never have any friends, but nowadays the Grand Wagoneer has undeniable retro-cool appeal. This one is available in Colorado for just $3400 buy-it-now. [
ebay
]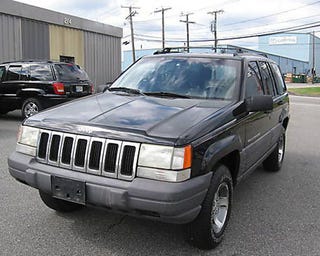 Try not to think of all the soccer moms that flocked to the Jeep Grand Cherokee when it was new. Remember instead the way Bob Lutz drove one up the steps of Cobo Hall and through a glass wall at its debut during the North American International Auto Show. Regardless of whoever bought the Grand Cherokee, it was still a full-on Jeep. Nowadays, they're not just cheap, but have a great range of aftermarket parts available too. [
ebay
]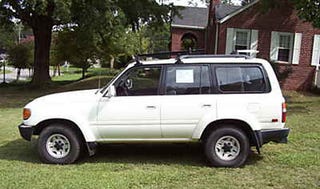 The only thing missing from this FJ80 Toyota Land Cruiser are the letters "UN" painted in bold black font on the sides. These things are great for tackling sand dunes, but if you feel like having a different sort of fun, you can always take some air out of the tires and try to balance it sideways up on two wheels. At least, that's what all the cool kids do. [
ebay
]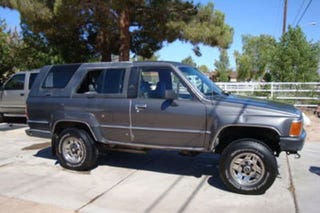 A close cousin to the
indestructible Hilux
, these old 4Runners were versatile not just because you could drive them over any terrain, but also because they had a lift-off top. Yes, it's a convertible SUV. The whole rear section would pop off, leaving the rear passengers with a full open-air experience. [
ebay
]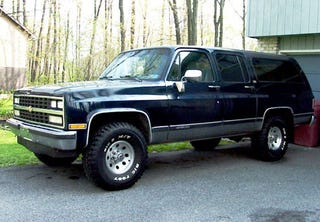 If the point of this is list is to show affordable vehicles that can go off-road, tow a big trailer, and carry a bunch of people, then perhaps nothing meets those qualifications better than an old Chevy Suburban. This one we found even comes lifted on 35" tires. Sure you might not get the best gas mileage, but this seller claims theirs returns over 16 MPG on the highway after installing manual lock-out front hubs. But either way, who cares? You'll be getting so much truck for your buck anyways. [
ebay
]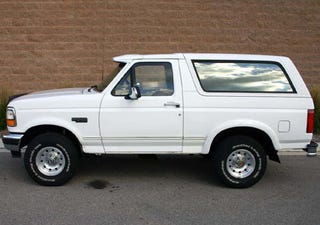 Sure, driving a white Ford Bronco will make people think you're OJ Simpson, but why not have some fun with it and paint "I DID IT" on the hood or "If the glove don't fit, you must acquit" on the back? That seems like enough of a reason to buy this '94 model for cheap. [
ebay
]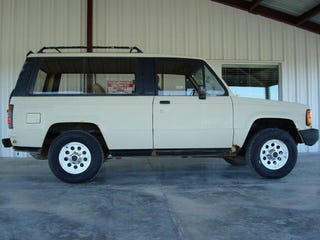 The Isuzu Trooper may have a bad reputation for rolling over, but c'mon, doesn't that just make it cooler? Ok, not convinced? Well, then check out this rare turbocharged model and try to tell yourself it isn't dripping with a certain arms-dealer aura of cool. Those anti-Clinton bumper stickers are included in the $3750 buy-it-now price. [
ebay
]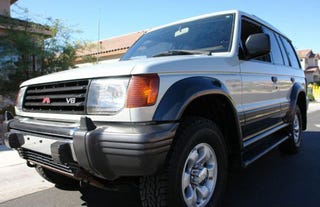 Sometimes overlooked, the Mitsubishi Montero is a solid choice if you want something with a plenty of off-road capability and interior plushness. This '95 model we found even has the fold-down rear-facing jump seat in the back. [
ebay
]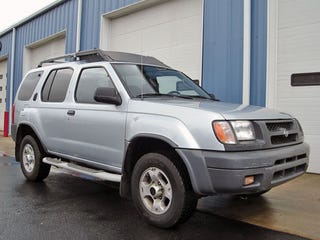 The Nissan Xterra may be a very recent vehicle, but with its no-frills character it fits right in with this rough bunch. Common, yes, but between its ruggedly handsome looks and old-school body-on-frame architecture, you can't go wrong.[
ebay
]
Jalopnik-Approved Alternate Option: LaForza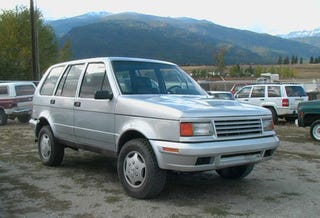 Italian style with a Ford V8, now that's what we call a winning combination. But does the $5500 buy-it-now price make it a bargain, or is it just the start of a journey into an endless money pit.[
ebay
]