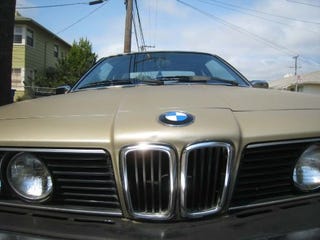 Welcome to
Down On The Street
, where we admire old vehicles found parked on the streets of the Island That Rust Forgot: Alameda, California. I've been seeing a fair number of E24 BMWs in Alameda lately, so let's add this one to the DOTS parade. We've had
this '83 633CSi
,
this '87 M6
, and
'87 L6
so far, and now it's the turn of another '83 (I've been looking for some 5- and 7-series BMWs of this era on the island, but so far I haven't found any parked in photo-friendly spots).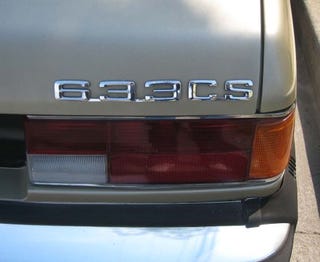 This car is registered as a 1983 model, according to the
California Smog Check Database
, but the trunklid badge identifies it as a 633CS… which wasn't built that year. In fact, as far as I can tell there was never any such model as the 633SC. Junkyard trunk lid and/or emblem swap? E24 experts, what do you think?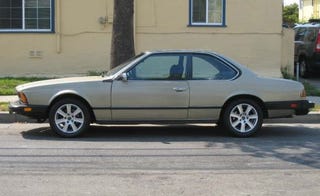 Whatever it is, this car has a five-speed, looks pretty good, and drives every day.