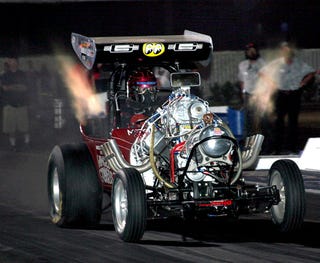 With gasoline prices obviously not trending downward, cash-strapped drivers are finding themselves flummoxed as to how get the best bang for their increasingly thin buck. Read on to take the first step onto the path of improved fuel efficiency.


Hey, Leadfoot - Take it Easy!

You know that lever on a John Deere tractor that has a rabbit on one end and a turtle on the other? Go turtle. Using the throttle as an on-off switch is all fine and good, but will result in poor fuel economy. Take it easy on the throttle and slow down. Gas mileage drops off quickly over 60 mph due to increased aerodynamic forces.


Flotsam and Jetsam

Carrying around spare batteries or bags of rocks leftover from winter traction efforts is not be the best thing for mileage. An extra 100 pounds in a vehicle can reduce mileage by two percent. The lighter the vehicle the higher the percentage of loss. Not ordering that second Double-Double with shake may also help to reduce on board weight.


Tire Pressure

Maintaining the correct tire pressure is something easy to do that can save some gas. Be reasonable with the pressure. Inflating tires gonzo style until they sound like teakwood when tapped with your cigarette holder is a dramatic yet unsafe solution.