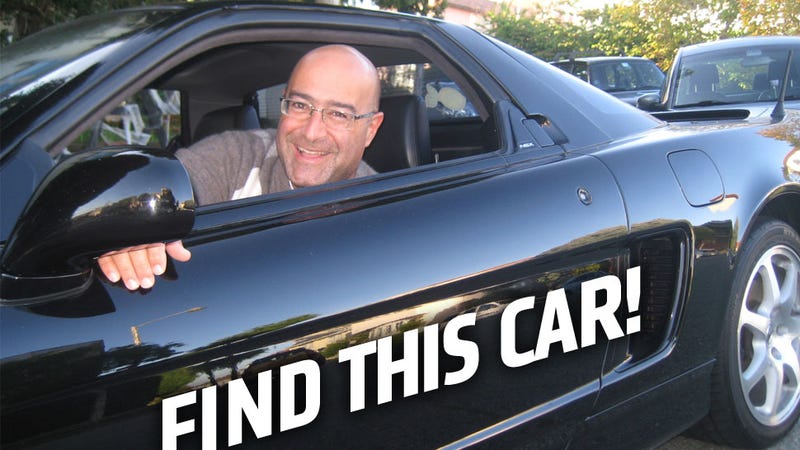 First of all, what the hell is going on lately? I can't remember the last time we've had so many stolen car reports. And, secondly, what kind of valueless pants-moistening lowlife steals a car from Jay Lamm, the man who brought racing to broke jackasses like myself?
Jay's Acura NSX is black, has California license plates number 4YHE903, and I think is a pre-1995, but I'm honestly not certain. It's in fairly immaculate condition as well.
Jay's NSX caught my eye when I was judging the Sears Pointless race back in March. I even snapped this picture of it with a Sunbeam Alpine and a Herbie movie car, because, when the hell else are you going to see an NSX and those two cars together?