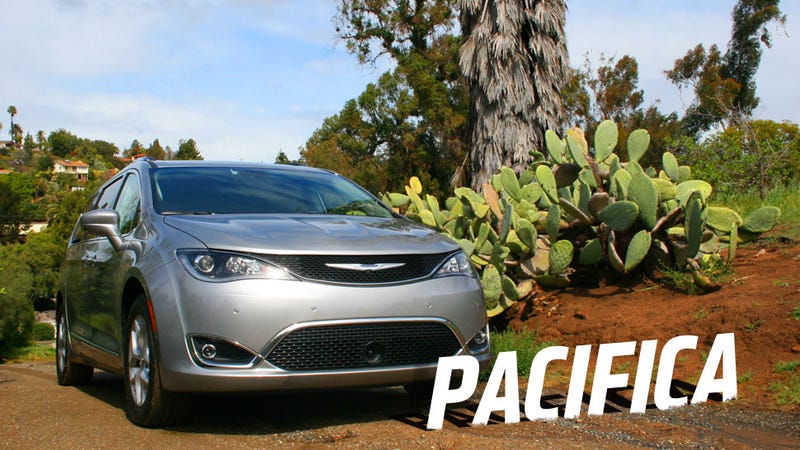 It was when I first noticed the fire-dancers and women writhing in transparent spheres on the water that I fully realized the degree to which Chrysler was Not Screwing Around when it came to the launch of their new minivan, the 2017 Pacifica. This vehicle is very important to Chrysler, and that's why I had to bring my wife and kid along to see how good it was.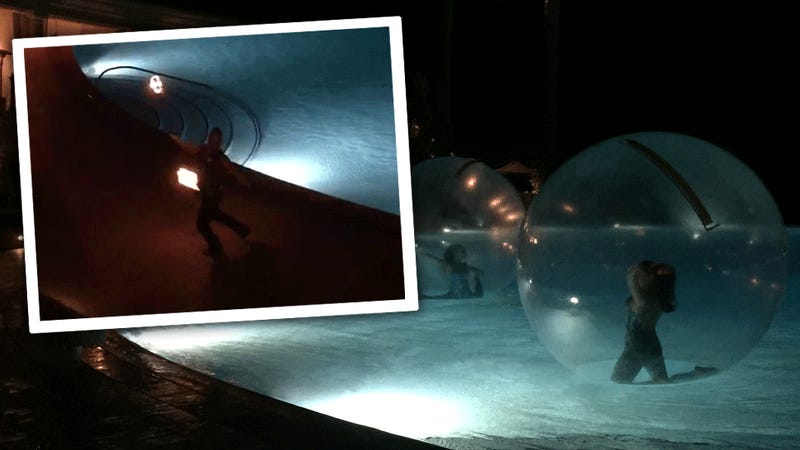 (Full Disclosure: In addition to the fire-dancers and women in bubbles, Chrysler flew not just me, but my wife and little boy out to SoCal for the launch of their new minivan, and showed us a good time while we were there. They can't buy my opinion, of course, but it's possible you might get a bribed positive review from my 5-year-old.)

Yes, Chrysler invited journalists and their families to this launch, which was a great idea, since just plopping two doughy, shrimp-addled writers into a minivan isn't going to tell you a damn thing about how a Pacifica is going to be used in the real world.
You'd end up with a bunch of articles carefully evaluating the feedback through the steering wheel and how the weight transfers in corners, metrics at the top of the list of things minivan buyers do not give a shit about.
But with your family, everything is different; with a kid and a spouse in the car, you're forced to be a real person, not some painfully geeky auto-journalist, and think about the car in terms of how it would be to actually live with.
Let's get some basics out of the way first: the Pacifica is an all-new platform, and it's the successor to the famed Town & Country.
The name was changed as part of Chrysler's desire to break away from the Town & Country name's indelible link with the minivan itself, to break from existing minivan associations, so they took the name of a crossover hardly anyone bought for this new version. If we read between the lines, it's probably to save younger buyers from the indignity of buying the same model car as they grew up in.

This new platform (Chrysler wouldn't tell me if it would ever be used in a cargo variant, or a pickup, camper, mobile pool, or anything) is lighter than the outgoing Town & Country, it's wider, has shorter overhangs, putting the wheels at the corners, it's stiffer, handles better, and has a more powerful 287 horsepower V6 engine, plus a hybrid version to come soon.
It's also crammed with many more and better safety features, electronics, gadgets, and toys, including (some optional) automatic park assist, lane keeping, adaptive cruise, a 360° camera system, forward collision warning, USB ports all over the place, their Uconnect infotainment system with three huge touchscreens, a redesigned Stow-n-Go seat folding system, and even a vacuum cleaner.
Chrysler called the car the "ultimate family vehicle" in their press presentation, as well as an "extention of the family home," which shows a pretty clear understanding of who is likely to buy these minivans.
The new name should tell you they're very, very focused on eliminating the "minivan stigma," an inane but pervasive concept in mainstream society that casts minivans in a shameful, life-destroying light, part of a bizarre self-hatred on the part of parents that somehow society has developed.