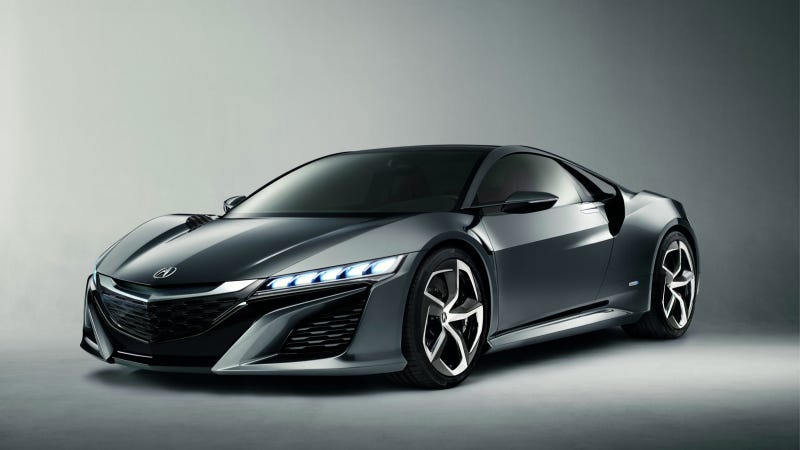 The painfully slow rollout of the 2015 Acura NSX continues as Honda spilled some more details about what's actually going to power the car when it eventually goes on sale. Hint: it's turbocharged.
Up until now, Honda has only confirmed the NSX would get a mid-mounted direct-injected V6 with its hybrid all-wheel drive system. And they've toured the planet with a string of NSX-related concepts that are, well, still concepts.
But yesterday at the Tokyo Motor Show, Honda announced it was adding two turbos to the V6 that will power the NSX, as the company has joined the growing club of firms on a turbo kick. What's more, as Edmunds reported, the configuration in the NSX isn't going to be shared with any other Honda product.