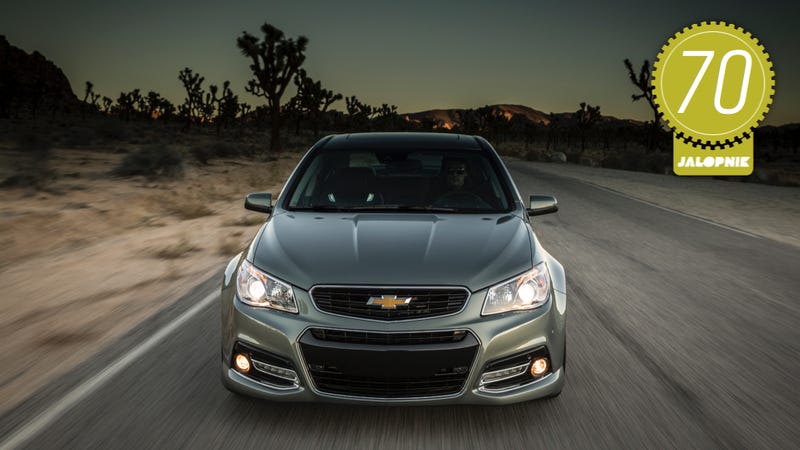 America does many things well. Hamburgers. Freedom. Long-form dramatic television. But one area where we're lagging is in home-built, V8, rear-wheel drive sedans. Thank God for Australia.
(Full Disclosure: Chevrolet wanted me to drive the 2014 SS so badly that they flew me out to Palm Springs, California. It's a place that, as far as I can tell, is a conglomeration of golf courses posing as a town.)
GM has imported cars from Australia before, starting with the Holden Monaro-based Pontiac GTO and then the Pontiac G8. People considered the GTO too conservatively styled and the G8, well, it just came to America at the total wrong time. Because what people want to buy while gas prices are stratospheric and a recession is encouraging companies people off by the barrel full is a V8 performance sedan.