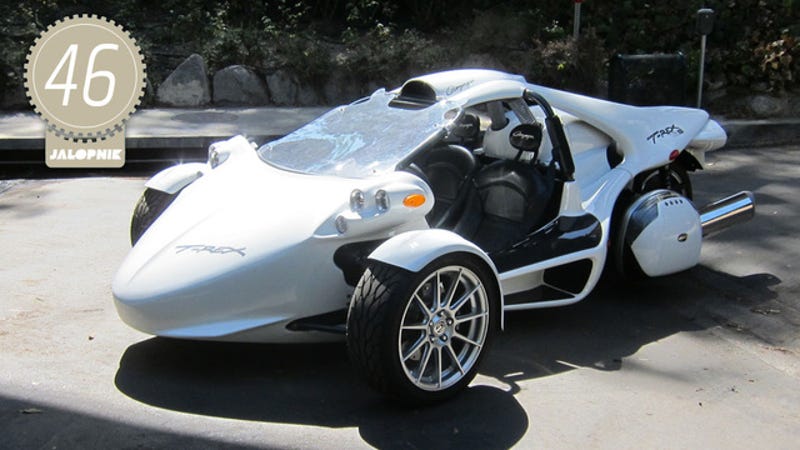 The Campagna T-Rex is confusing. It's sort of like wearing a ridiculous hat with a unicorn horn on it and eating something fried on a stick at a carnival — it's a lot of fun while you're doing it, but it's completely impractical for normal life, and you look a little like an idiot. Also, like driving an actual cloned or reincarnated T-Rex, people are likely to stare at you.
(Full Disclosure: Campagna wanted me to drive one of their Quebec-built tripods so badly that they brought one of the poutine-burners right to my house and left it with me. Then they took it back, because what are they, running a charity?)
Three-wheeled cars generally only exist for two very different reasons: poverty and fun. And those differences are defined by the layout of those wheels. Three wheelers with one wheel in front, in the tippy-over layout, are usually used as super-cheap, basic working transportation. Think all the autorickshaws in India and the Reliant Robin (the Bond Bug is an exception).