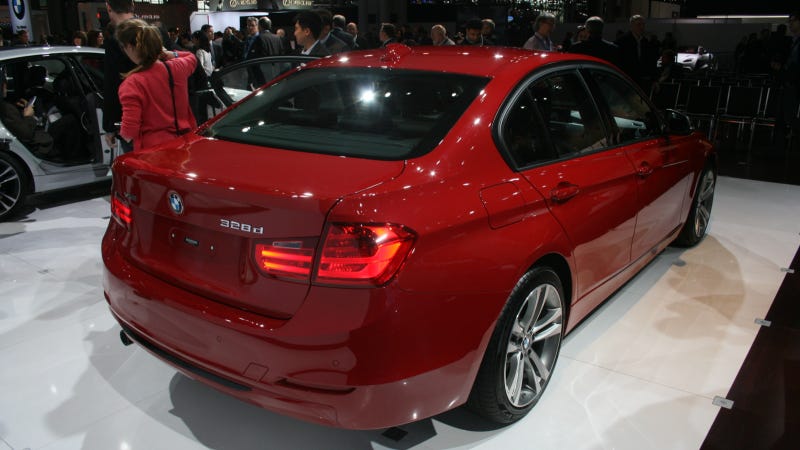 Having previously only really dabbled in U.S.-market diesels, BMW says they're going for oil burners in a big way starting with the 2014 BMW 328d. It's huge on torque and fuel economy.
The last 3-Series with a diesel engine was the 335d, which was an insanely overpowered and remarkably fuel-efficient six-cylinder turbo engine.
The 328d goes in a bit of a different direction, having a 2.0-liter turbo four good for 180 horsepower and 280 pound-feet of torque. That's an impressive number, as is the estimated mileage: as much as 48 mpg. Not bad, BMW. Expect this one to come in rear- or all-wheel-drive form.