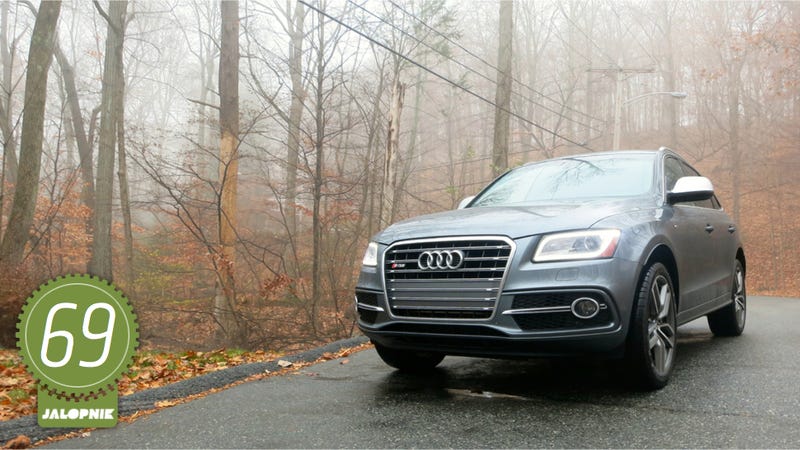 You have a tall gangly son. He's a good kid and, despite having the height of a jr. high Yao Ming, he doesn't seem particularly athletic. You picture a a future Debate Club presidency but then he starts running cross country. He's got a mean sprint, for sure, but he also looks like he's going to topple over any time he rounds a bend. Your son is the Audi SQ5.
(Full Disclosure: Audi gave me an SQ5 for a few days. I drove it for a few days. It rained most of those days. One morning I drove it to the dentist. My teeth were deemed "excellent." I have nothing else to add.)
In Europe, the Audi SQ5 is a small SUV in name only. It sits all hunkered down and with its diesel power, it has a low warble that makes it sound impossibly angry. I tend to think of the Euro-SQ5 as more large hot hatch than fast SUV.