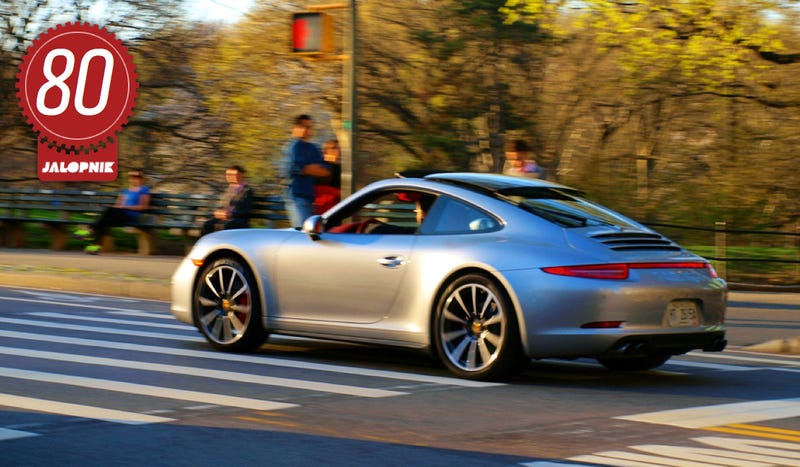 Porsche has now made the 911 for 50 years. Think about that. The 911 has seen 10 US presidents, the Civil Rights movement, the Vietnam War, and the fall of Must See TV. It's been around the block. And somehow it just keeps getting better.
(Full Disclosure: Porsche wanted me to drive the 911 Carrera 4S so bad that they brought it by and encouraged me to drive it. I gave every single person I've ever known a ride. Yes, that means I drove you around also, dear reader. You just don't remember it.)
When a new Porsche 911 debuts, there is always one guarantee: There are going to be about 600 variants. At the start, you get rear-wheel drive. Then you'll get all-wheel drive. The all-wheel drive 911 has always been something of a conundrum.