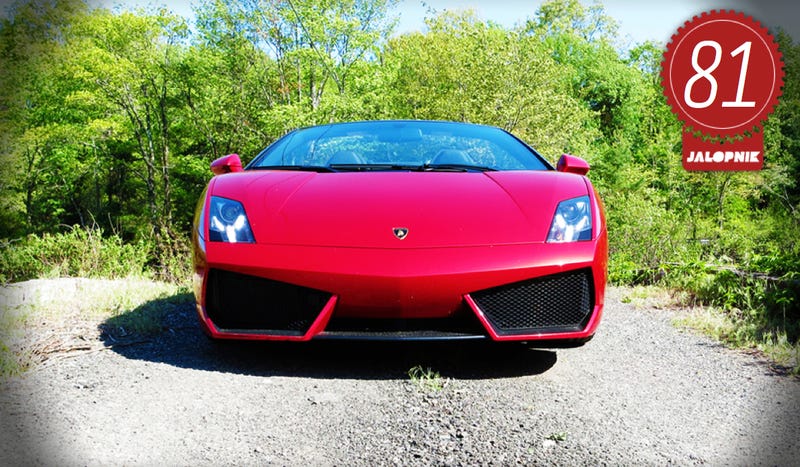 If you want to be a gentleman, buy an Aston Martin. If you want to show off, buy a Ferrari. If you love tech, buy a McLaren. If you want to tell the world you need a straight jacket, go buy a Lamborghini. And if you buy a Lamborghini, get the best one you can. That's this, the Gallardo LP550-2.
(Full Disclosure: Lamborghini wanted me to drive the Gallardo LP550-2 Spyder so bad that they, and this is not a joke, called me after I begged them and offered me the chance to spend a weekend with a Gallardo. I said very yes. Very very yes. The most yes. If this is a dream I don't ever want to wake up.)
The Gallardo has been around since 2003 with one refresh in the middle of its run. For most of its decade in existence, the Gallardo has been all-wheel drive, which is something Lamborghini started doing with the Diablo because they were tired of people crashing and burning in their really wild exotica.
But there was one man within Lambo who still wanted rear-wheel drive, and that was legendary test driver Valentino Balboni. When it was time for him to retire, Lambo asked what he'd like in a car. What he wanted was a Gallardo. A rear-wheel drive Gallardo with a manual gearbox and one of the most fantastic stripes ever applied to a car.