1st Gear: Do You Want To Run NHTSA?
So, believe it or not, we're nearing the 100 day mark of Donald Trump's fledgling presidency. Wooosh, time flies. Trump has signed a flurry of executive orders but what he hasn't done is fill hundreds of jobs in his administration. There's one in particular that's pretty relevant to the auto industry, and that got some of Trump's critics thinking: Is this guy going to appoint a car exec to run the industry's regulatory agency?
Rosemary Shahan, president of the Sacramento, Calif.-based Consumers for Auto Reliability and Safety group, said she would not be surprised if Trump reaches out to an auto executive to fill the position of National Highway Traffic Safety administrator, vacant since Trump took office in January.

"He has a penchant of appointing people who have been regulated and allowing them to dismantle agencies," Shahan continued. "You have all these companies who have been under investigations for safety violations recently. I wouldn't be surprised if he appointed somebody from one of them. It would be consistent with his other appointments."
The Detroit News notes this isn't unusual based on Trump's predecessors, but his critics have space to air this sort of thing because the president has, for instance, appointed a banking exec to run the U.S. treasury, an Exxon guy to run the state department, a former banker to run commerce. And... there's no possible names for NHTSA's top position floating around D.C.

No names for candidates appear to be circulating among industry and government insiders in Washington. Several have said it does not appear that filling the position is a high priority for the president, who has yet to make numerous appointments in the government.

But Shahan speculates on one potential candidate: General Motors Co. Chairman and CEO Mary Barra.

"He seems to be very friendly with her," Shahan said of Trump's relationship with GM's chief, noting he has named Barra to a Strategic and Policy Forum that advises him on economic issues and jobs growth, and met with her in Washington on at least two occasions.
The White House didn't want to comment to the News, but hey, if you're interested in the job, give them a shout.
2nd Gear: Ghosn Spikes A Merger
Carlos Ghosn, man of many hustles, may have stepped down as CEO of Nissan, but the guy still holds the title of chairman at the automaker, as well as at Mitsubishi. Nissan recently announced it was acquiring a significant stake in Mitsubishi, which is set to face the cost-cutting wrath of Ghosn.
G/O Media may get a commission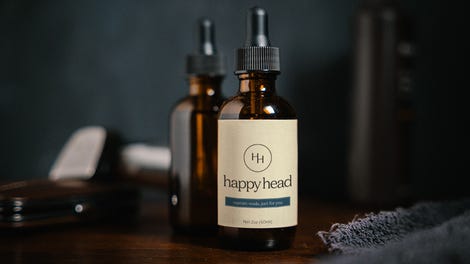 But he has heard your talk of merging the two. And Ghosn says hell no.
"Full merger is not on the table. We want Mitsubishi to reform itself," said Ghosn, who was attending the opening ceremony of a new Mitsubishi factory on the outskirts of Jakarta.

He also said it was likely for Mitsubishi and Nissan to cross-manufacture in areas where it makes sense.

Last year, Nissan bought a controlling stake in Mitsubishi for $2.3 billion after the smaller automaker admitted to cheating on mileage tests.
It has been a struggle for Mitsubishi, but Reuters says the automaker's studying joint production of pickup trucks in Asia, and the company's CEO optimistically estimates it'll have a 10 percent cut of Indonesia's car market by 2020. If it gets there, it'll be doing it alone.
3rd Gear: China Wants To Sell 7 Million New Energy Vehicles By 2025
China's proposed regulation to have electric vehicles comprise a larger chunk of vehicle sales by next decade has been in the news frequently lately, and now the country's government is saying it wants to have 7 million sold annually by 2025. From Reuters:
The Ministry of Industry and Information Technology said in a market "road map" that China's urbanization drive and the overseas expansion of its automakers would help drive annual vehicle sales up around 25 percent from last year's total.

Automakers in China, the world's largest automobile market with sales of 28 million vehicles in 2016, are increasingly pushing into electric and hybrid vehicles to meet stringent new government quotas.

Sales of new energy vehicles should reach 2 million by 2020 and account for more than 20 percent of total vehicle production and sales by 2025, the ministry said. That implied annual NEV sales of over 7 million within the next decade.
Bring on the electrification.
4th Gear: Lyft Drivers Are In 'Hell'
Uber has a toolbox of secret hacking tools with goofy codenames, and one recent revelation showed the ride-hailing giant spared no expense to track drivers for competitor Lyft. The reason? To lure them to drive solely for Uber. That particular project went a tad further than what we reported last month, and it had a funny name of its own: Hell.
Now, Lyft drivers are suing Uber over putting them there. From Bloomberg:
Uber engaged in "illegal, surreptitious, and unauthorized remote electronic surveillance" and intruded on the privacy of Lyft drivers, according to the complaint filed Monday as a class action in San Francisco federal court.

From 2014 to 2016, the spyware allowed Uber employees or its contractors to pose as Lyft customers and access the location of as many as eight Lyft drivers at one time, through their unique Lyft IDs, according to the complaint. The goal was to identify drivers who worked for both companies so they could be targeted with incentives to primarily work for Uber, according to the complaint.
Ride-hailing's a cutthroat world, and when you take a firm stance against regulation, Hell is fair play, I guess.
5th Gear: Amazon Also Getting Into Self-Driving Cars
Last week, it was Apple. This week, Amazon revealed serious self-driving car ambitions of its own.
Amazon didn't comment on the report from The Wall Street Journal, which cited unnamed people familiar with the project, but the newspaper said a team of about a dozen employees are serving as "an in-house think tank to figure out how to leverage autonomous vehicles." The tech behemoth has no plans to build a vehicle of its own, according to the WSJ.
But as Automotive News notes, the company's worked to be on the forefront of the automotive industry.
Amazon consistently has been edging into the automotive space. It launched Amazon Vehicles, a vehicle-research portal, in August; it has long partnered with major aftermarket suppliers to deliver products; and its voice-activated virtual assistant, Alexa, has made its way into connectivity systems in Ford, BMW, Hyundai-Genesis and Volkswagen vehicles.

VW is directly integrating Alexa into a vehicle infotainment system, as opposed to Alexa being connected through a smartphone.
Amazon won a patent in January for autonomous vehicles to navigate lanes in both directions, so it isn't terribly surprising to see the company's self-driving ambitions are expanding. But the AV field is getting pretty crowded.
Reverse: RIP Alboreto
Neutral: Nissan/Mitsubishi?

What do you think? Does it make more sense to have the two just merge, or should Ghosn's lengthy title on his business card remain?