I just spent two weeks with the 2017 Ford Raptor during my 1948 Willys Jeep off-road excursion to Utah. I came back loving Ford's off-road sports truck, but only under a very narrow set of driving conditions. Most of the time, I dreaded driving it. Here's why.
(Full disclosure: Upon learning of my plan to off-road a mechanically-questionable 1948 Willys Jeep at the Jeep Easter Safari in Moab, Ford reached out to us and offered a new Raptor as a support vehicle for my journey from Detroit to Utah. The truck came with one tank of gas.)
First, a full recap of my Moab extravaganza, including video, is coming. But before that, a few words on my companion on that trip: the new Raptor. After Ford reached out and offered the truck, my editor Patrick George had visions of crashing Jeep's big brand party in the fearsome new Raptor; a move that might piss off some of the Jeep faithful, but all in good fun.
Believe it or not, that didn't really happen. In a town filled with heavily modified off-road vehicles, the Raptor hardly drew a second look from anyone. Every off-road supplier is there showing off their stretched Ram 3500s on 40 inch tires. It's all nuts.
G/O Media may get a commission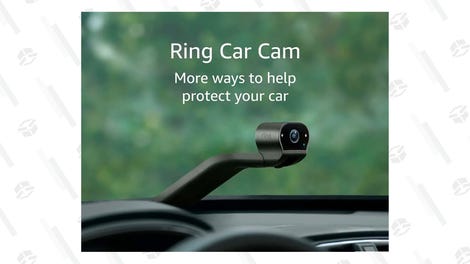 Off-roading is what the Ford Raptor is meant to do, supposedly. If you take one out to some sand dunes, or on a gravely, bumpy road, you're going to love the thing. That fancy-ish (I say "ish," because it's still got a solid axle and leaf springs out back) suspension works with the comfortable seats and ample sound-proofing to make bombing down uneven terrain at 50 mph seem like a cushy Sunday drive in an S-Class. It's truly remarkable.
We thrashed through some dirt trails in Moab, and found that the faster you push the Raptor, the happier the suspension gets.
But unless you're an oil tycoon in Dubai, a uranium prospector in the American southwest, or a regular recreational Baja runner, these kinds of high-speed off-road conditions are only going to represent a small sliver of the driving you're actually going to do.
In my case, I needed the Raptor to perform well in mud, on rocks and towing on the highway. In all three conditions, the Raptor didn't do so great.
The first condition is one I've already discussed: the heavy Raptor sank itself in my backyard down to its running boards and front suspension control arms. And while that performance was obviously affected by tires geared more towards rocky terrain than mud, the sheer girth of the truck played a role, too. I had to rescue the truck with my $600 Jeep Cherokee.
The second condition, rocks, was one where the Raptor struggled again due to its size. Its tires, locking rear diff and decent suspension articulation meant traction was never an issue—as long as the body didn't get caught on something.
Because of the Ford's enormous size, that was difficult to avoid. In fact, we ended up not using the Raptor on the trail because it was just too large and cumbersome to navigate through rocky terrain. It's really too big to truly be an off-road workhorse the company makes it out to be.
The third condition involved me heading back to Michigan from Utah, with the cab filled with tools, the bed filled with a number of heavy spare parts (an axle, a transmission, a transfer case), and with the rear hitch yanking along a 1948 Willys Jeep on a U-Haul trailer.
The Jeep, with its windshield folded down, shouldn't have posed too much of a problem. It weighs about 2,000 pounds, and with the U-Haul trailer, we were probably looking at about 4,000 pounds worth of load back there. I can't put an accurate number on how much stuff we had in the cab and bed, but I'd estimate it at somewhere close to 600 pounds.
Even though we were experiencing a 3,200-foot net elevation drop from Moab to Detroit, all the weight the Ford was hauling meant I knew fuel economy wasn't going to be great. At 100 percent highway driving, I'd have guessed maybe 12 MPG (it's rated at 18 MPG unladen) on 87 octane.
In fact, that's approximately the number I used when budgeting the cost for the whole trip, figuring there's no way this turbo V6 truck with a ten-speed automatic could possibly score too much lower while cruising down the highway—this isn't your Grandpa's old Windsor V8, after all.
My results over about 1,700 miles: 9.4 MPG.

Clean off your glasses and brighten the screen all you want, but that really does say 9.4 MPG. It's a pathetic figure that made driving this truck on the highway genuinely miserable. Even though the ride was actually really quiet and smooth, having to fill up that 36-gallon tank every 350 miles pained my heart and pocketbook.
To be sure, I shouldn't be surprised with poor fuel economy. I mean, just look at those enormous tires and big fender flares; clearly, this thing wasn't primarily designed to slip through an airstream. And it's also worth mentioning that the power was great, and the vehicle felt very composed yanking that Jeep on the U-Haul trailer.
But damn, 9.4 mpg on a V6-powered, 10-speed 2017 vehicle towing a relatively small load... I'm not sure I can get over that.
So yeah, the Raptor kicks ass at driving fast on uneven terrain. But if you want to do heavy mudding, get some knobbier tires and maybe install a winch if you can find a place to mount it. If you want to climb up some rocks, be sure to have a spotter, and be careful of that rear overhang, that long belly, and that enormously wide front end. And if you want to tow on the highway for long distances, go back in time and be born into a wealthy family.

Who am I kidding? Nobody cares about any of this stuff. Fuel economy be damned. All-around off-road capability be damned. The only thing matters, as far as Ford selling these things, is how they look. Image is everything with the Raptor: speed and anger and menacing burnouts.
And it certainly looks the part, even as it sucks all my money out of a fuel pump.