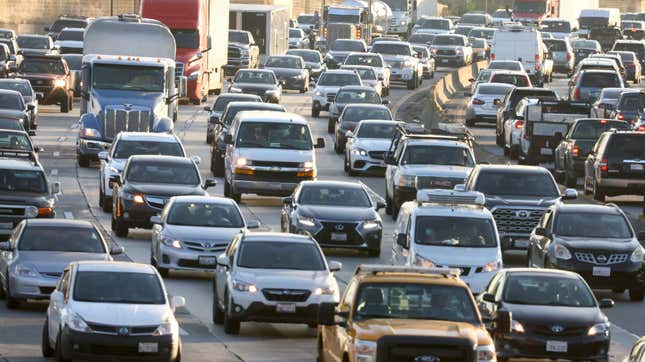 Regionality is a real thing in America. The way it's most easily recognized is how people say certain words like "pop," "soda," "tennis shoes," and "y'all" — all words that'll let other people know where you're from, or at least where you came from. Another way to tell where folks may have originated from – especially for car people – is by what folks drive. Basically, the "official" unofficial car of any given place.
This NYC Garage Takes Vanlife To The Next Level | Jalopnik Visits
That's what sparked the idea for today's question. We want to know what the "official" car from where you live is. What's a car that represents your home better than just about anything else? For me – as a New Yorker – the two vehicles that best capture where I live (the Upper East Side) are a black Chevy Suburban and a yellow NYC taxi. Those two vehicles just scream New York City.
Other great examples would be pickup trucks in Texas, Subarus in the Pacific Northwest or Teslas in California. However, those are all sort of broad-reaching. What I really want is for you all to get specific with the types of vehicles that represent your home. Maybe you live near the only hydrogen fueling station within 100 miles, so every car you see is a Toyota Mirai. Perhaps you represent Detroit via one of it's suburbs filled with friends and family of ex-GM employees, and everyone there drives a Pontiac G6 or Chevy Cobalt.
It doesn't matter where you're from, there's going to be something that represents where you're from better than anything else. So, drop down below and let us know, and remember: tell us why you feel this way. It's more fun for everyone if you tell us where you're from and why a certain vehicle represents it so well.