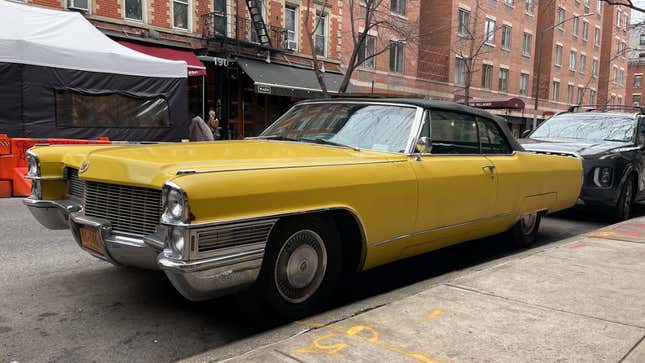 No one ever thinks of New York City as a haven for automotive enthusiasts, because it isn't. But, we make do with what we have. Every once in a while I'll be walking down the street and see something very odd and very wonderful.
Being a car guy, I immediately take a picture. Usually those pictures just stay on my phone and I forget about them, but not this time.
To ring in the new year, I wanted to share with you all the coolest (in my opinion) vehicles I saw on city streets this year. We may disagree on what is cool, but I do not care. I think they are cool. These cars bring me joy, and that is all that matters. That joy doesn't even come from what the cars are. It comes from what is on them. You'll see what I mean soon.
Are these going to be pictures of Lamborghinis, Ferraris and all other sorts of exotic cars? Absolutely not. No one in their right mind would earnestly drive one of those cars around the streets of New York. However, a Murano Cross Cabriolet? Hell yeah. That car is made for New York. Don't ask me why I feel this way.