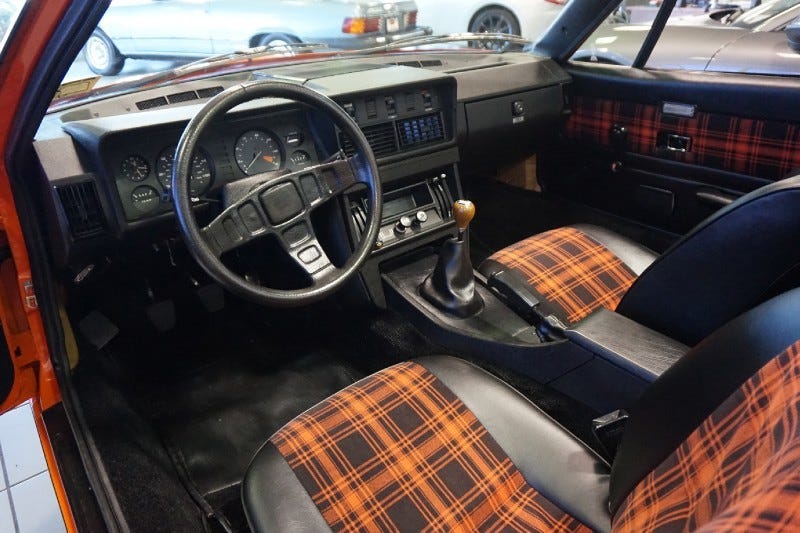 This 1980 car has just 853 miles on the clock, a wooden shift knob, tartan seats and pop up headlights, naturally. You got three days to get involved, so get cracking on this Triumph!
Every now and then, brand new cars pop up from the eighties. Now, the TR7 might not represent British Leyland's most triumphant moment, but after 36 years, it's quite a rare treat to find one in factory fresh condition. Triumph's convertible also makes for one hell of a weekend car, so this shouldn't be a dilemma.
Mostly because this Vermilion Red time capsule has everything that can make a malaise era car from a defunct brand fun, plus more.
Pop-up headlights? Check!
A spotless engine bay with a 122 cubic inch inline-four? Check!
The best interior this side of a modern Lotus? Undoubtably!
All the papers you need to figure out how to fix it? Of course!
You need this in your life. You know you do. Head over to eBay and hit Radical Motors New Jersey with a number they can't refuse.
This might just be the nicest 1980 Triumph TR7 in the universe. That has to count for something.
Photo credit: Radical Motors New Jersey. Hat tip to Mike Spinelli's Hair.
---
Contact the author at mate@jalopnik.com.