The Internet: it's a good place to buy a mustache or meet a goat prostitute, but is it a good place to sell your car? Jalopnik readers know ten ads that indicate yes.
Welcome back to Answers of the Day - our daily Jalopnik feature where we take the best ten responses from the previous day's Question of the Day and shine it up to show off. It's by you and for you, the Jalopnik readers. Enjoy!
When I think of Craigslist car ads I mostly think of drunkenly searching for $3,500 Alfa Romeos we can't afford in my underpants. What I usually end up finding are ***LOW MILES GAS SAVER GREAT DEAL TOYOTA TERCEL*** distractions. Every so often, you get a real gem in there.
There are such atrocities as this Frankenstein's monster of a car, mistakes waiting to happen like Daniel the Street King, and inexplicable surprises like Batman's Tumbler showing up in a BMW listing for no reason. This is why we have a Found on Craigslist section.
Every so often, a private seller gets everything right and gives the world a brilliant, absurd car ad. Here are the ten best, and if you think we left any out, let us know in Kinja below.
G/O Media may get a commission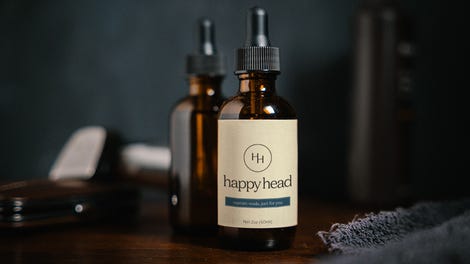 Photo Credit: Craigslist
10.) Father-Daughter Datsun
With so many car ads online, you often feel like you need a little special something to get noticed. This should not include your scantily-clad daughter, er, she's just a friend! Not daughter, friend! Yeah.
Suggested By: eaglescout1984, Photo Credit: Craigslist
9.) Catbus
This is a Best Of Craigslist entry and rightfully so. It looks like the owner wrote the ad while still high at Burning Man.

I HAVE A 1995 MO' VAN THAT GOT TRANSFORMED INTO THIS CATBUS. I BROUGHT IT TO A SHOPS AND I WAS LIKE HEY, CAN YOU TURN THIS INTO A CATBUS? SO THEY DID. THEN THAT DAY I DROVE IT HOME. THE CAT BUS ONLY HAS 50K, WHICH ARE ALL HIGHWAY MILES AS I DROVE IT TO WORK 2 DAYS A WEEK AND THAT WAS IT. IT'S IN REALLY GOOD SHAPE AND ALL THE FUR IS STILL ALL THERE. THE STEERING WHEEL HAS A CAT ON IT. IM ONLY ASKING 2900 FOR THE CATBUS BECAUSE ITS REALLY FURRY AND SOMETIMES PEOPLE GET SICK ON IT.
Suggested By: David Safstrom, Photo Credit: Craigslist
8.) Ninja Nissan
We first saw the "four-wheeled hellcat from Planet Kickass" Nissan Xterra back in 2008, and its "special blood/gore resistant upholstery" is just as manly as ever. Read the full ad here.

Suggested By: Tedediah, Photo Credit: Craigslist
7.) Saturn, The Greatest Car Ever Made
You might not have known that the 2004 Saturn Ion Coupe was designed with only the most attractive buyers in mind, but thankfully this ad is here to educate us.

Suggested By: Ryan Rask
6.) Enter The Wu Miata
Somewhere in 36 Chambers, Florida, rests this Miata. Full text is below, in case you have a Ruckus for trade.
Ayo whattup the drift world is full of wishwash S13s nahmean. Imma jus get right to it:

94 Miata (dropped same year as 6 Feet Deep)
5spds, so you choose
springs cut with Shaolin steel
no muffler, so swarm
diff welded with words
new timing belt, water pump
recently blessed

I aint gonna front shits real bouncy son, best part is it bangs but it aint dickridin nobody else style namsayin. But check it shit looks like Ish from WCC got the interior on. Runs like Tunechi when he see a dick swingin near. Drop $1800 gotta update the kitchen. May trade for a motherfuckin Ruckus.
Suggested By: My X-type is to a real Jaaaaaaaag, Photo Credit: Craigslist
5.) Invisible Car For Sale
This is the best way to sell tires we have ever seen. Full ad here.

Suggested By: eNZo288, Photo Credit: Trade Me
4.) Desperately Honest Yugo
When you're selling a car so universally recognized as shitty, you really have no choice but to be honest.

Suggested By: Brian, The Life of, Photo Credit: Craigslist
3.) Sweet Ass 2001 Taurus
Well, if you have a kinda shitty car, I guess you don't have to be honest. You can go full Gonzo fantasy, like this guy did.

Suggested By: Brian, The Life of, Photo Credit: Craigslist
2.) The Dodge Aires K
hey, if real-world car ads are over the top, why can't your ad for a tired old Dodge Aries be, too?

Suggested By: Chairman Kaga
1.) The Unicorn-Riding Pontiac Grand Am
There is no question that the greatest of the great homemade car ads is the 1995 Pontiac Grand Am ad cooked up by two guys last year. We actually interviewed them and found that the car has gone to a high school shop class. We expect nothing less of a car that rides on the backs of unicorns.

Suggested By: fartburgler, Photo Credit: Craigslist